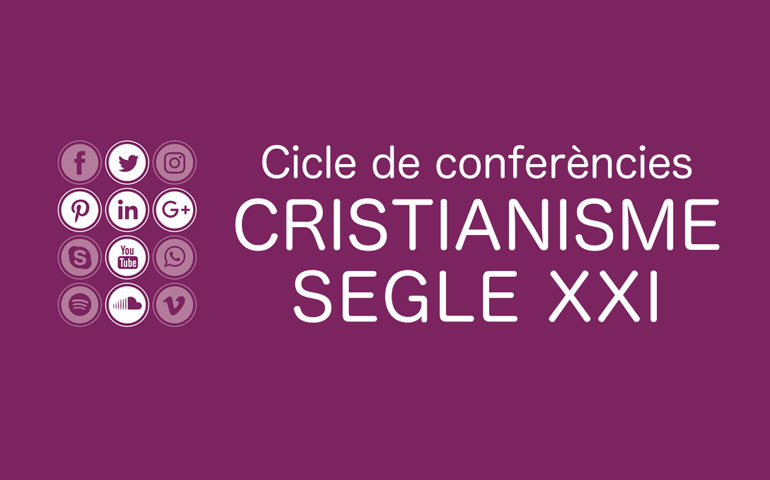 Conference series XXI Century Christianity
7 March, 2017
From Thursday 16 March will begin a series of conferences around the theme of Christianity. Jesus Christ, faith is something reasonable ?, the Church in today's world, the figure of St. Josemaría, are among the topics to be discussed.
[html format="full_html" different_values="0″]
The lectures will take place in Hall (behind the oratory) Bell-lloc at 20: 30h.
The cycle is as follows:
THURSDAY MARCH 16
"You can be modern and followed Jesus in the XXI century?"
Mn. Albert Barceló Maset
TUESDAY APRIL 4
"Faith can argue more than you think …"
Joan Avellaneda Guri
THURSDAY, MAY 18
"The leadership of the Church today"
Xavier Serra Besalú
WEDNESDAY JUNE 7
"A "coffee" with St. Josemaría in Bell-lloc in 1972." Video
THE HALL, FROM 20:30 TO 21: 30H
[/html]
[button type="default" color_type="0″ color="btn-danger" text="Cicle de conferències" link="https://www.bell-lloc.org//sites/default/files/cicle_de_conferencies_cristianisme_sxxi.pdf" new_tab="1″ different_values="0″]
[/button]