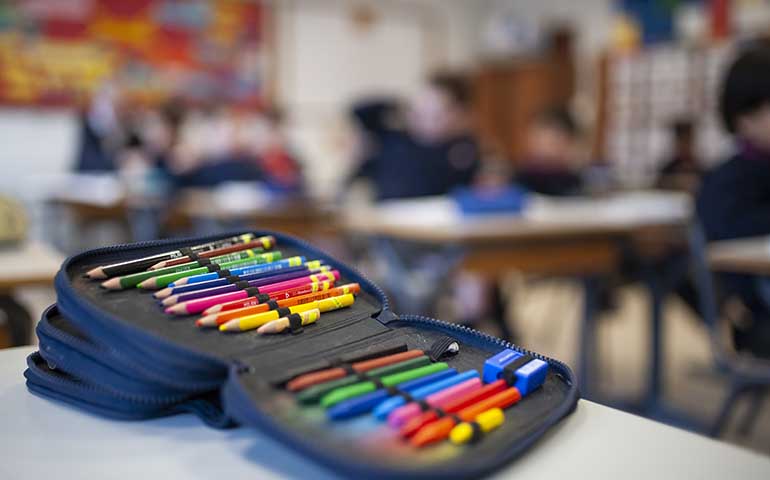 Extra-curricular activities 2019/20
21 June, 2019
As of the next 2019/20 course, there is a wide range of extra-curricular educational activities. Below you can find more information, application and deadlines for registration of these modules.
Starting next year, a daily module of extracurricular activities is offered at noon, with a wide range of training courses. The schedule of these activities will be:
From 1:15 p.m. to 1:55 p.m. from 1st to 4th of Primary.
From 2:20 p.m. to 3:05 p.m. from 5th of Primary to 4th of ESO.
The activities offered are:
1st and 2nd year of primary school:
Playful English
Creativity and emotions
Chess
Football – Prebenjamins (afternoon)
Emotional intelligence
Read and experience great adventures
Piano
Violin
3rd and 4th of primary school:
English: intensive cambridge movers
Learn how to draw
Reading Club
Chess
Football – Benjamins (afternoon)
Initiation to choral singing
Introduction to German
Introduction to French
Piano
Primary robotics
5th and 6th of primary school:
1st and 2nd year of ESO:
English: intensive Cambridge PET
Chess
French DELF
Football – Children (afternoon)
Initiation to the guitar
Typing
Multimedia
Oratory and debate
Small coral of Bell-lloc
Robotics
3rd and 4th ESO:
English: intensive Cambridge first
Football – Cadets (afternoon)
Typing
Oratory and debate
Robotics
You must have at the time of registration the following:
Once your request arrives, we will manage your child's registration and receive a confirmation email before July 24.
Since rest is also an educational space, extracurricular activities can take up to 4 days a week.
The registration period ends July 19th.
The offer of this activity is conditioned to reach a minimum number of students. If this number is not reached and the activity is not finally available, we will notify you before July 24.
We remind you that in order to participate in extracurricular activities, it is an indispensable condition to keep up with your child's school fees.