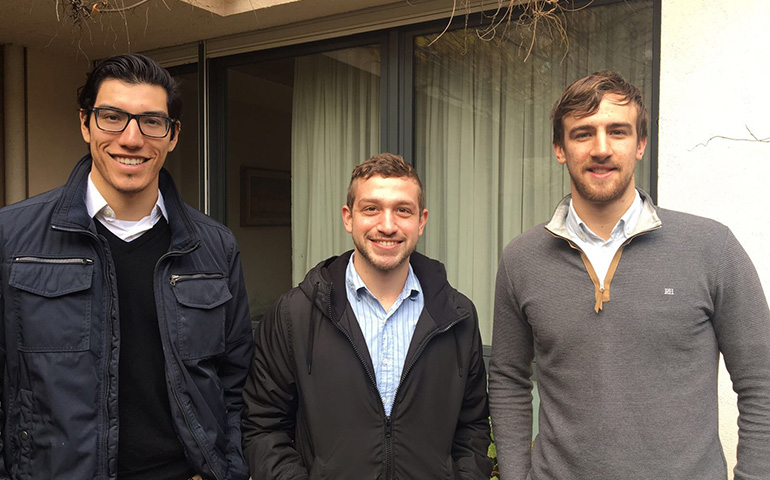 Our New Language Assistants
9 January, 2018
During the academic year 2017/18 our English Teaching Programme wil continue to be enriched by the aid of English-speaking Language Assistants.
Our language assistants improve our students' acquisition of English. They develop our students' speaking skills through conversation classes between three students. Their teaching tasks enrich the activities prepared by our teachers of English, not only by teaching oral skills, but also by inspiring students to learn about other cultures (in this case, the American and British cultures).
The language assistants that are this year with us are Fernando and Steven from the United States, and Robert from the UK. All of them are a welcome addition to the English Departament at our school.