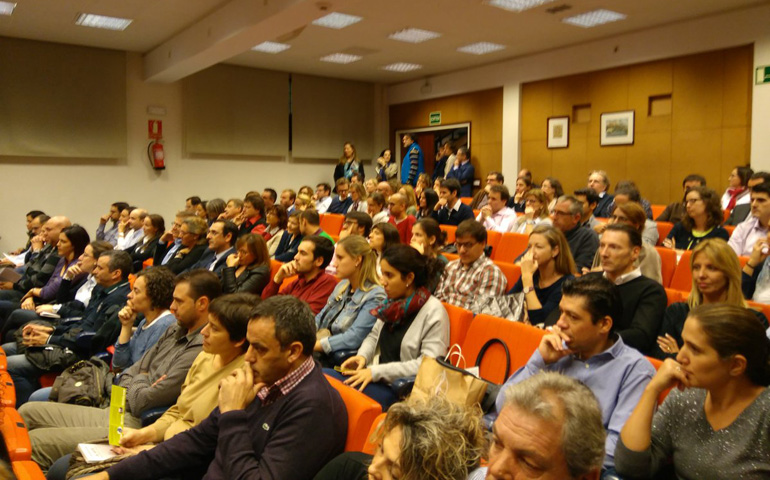 Parent-teacher conference in the beginning of the school year
10 October, 2017
The first parent-teacher conferences of the present academic course will be held on Tuesday 3rd, Wednesday 4th and Thursday 5th October at 20:30h. Further information may be found in the documents attached hereby.
[html format="full_html" different_values="0″]
Dates, courses and times are as follows:
Tuesday 3rd October: 1st, 2nd, 3rd and 4th of Primary.

Wednesday 4th October: 5th and 6th of Primary and 1st and 2nd of ESO.

Thursday 5th October: 3rd and 4th of ESO and 1st and 2nd of Batxillerat.
[/html]
[button color_type="0″ color="btn-danger" text="Cicle Inicial Letter" link="https://www.bell-lloc.org/sites/default/files/170927cartapares-cicle-inicial.pdf" new_tab="1″ different_values="0″ style_margin_right="10″ style_margin_top="10″ type="default"]
[/button]
[button color_type="0″ color="btn-danger" text="Cicle Mitjà Letter" link="https://www.bell-lloc.org/sites/default/files/170927cartapares-cicle-mitja.pdf" new_tab="1″ different_values="0″ style_margin_right="10″ style_margin_top="10″ type="default"]
[/button]
[button color_type="0″ color="btn-danger" text="Cicle Superior Letter" link="https://www.bell-lloc.org/sites/default/files/170927cartapares-cicle-superior.pdf" new_tab="1″ different_values="0″ style_margin_right="10″ style_margin_top="10″ type="default"]
[/button]
[button color_type="0″ color="btn-danger" text="ESO1 Letter" link="https://www.bell-lloc.org/sites/default/files/170927cartapares-eso1.pdf" new_tab="1″ different_values="0″ style_margin_right="10″ style_margin_top="10″ type="default"]
[/button]
[button color_type="0″ color="btn-danger" text="ESO2 Letter" link="https://www.bell-lloc.org/sites/default/files/170927cartapares-eso2.pdf" new_tab="1″ different_values="0″ style_margin_right="10″ style_margin_top="10″ type="default"]
[/button]
[button color_type="0″ color="btn-danger" text="Batxillerat Letter" link="https://www.bell-lloc.org/sites/default/files/170927cartapares-bat.pdf" new_tab="1″ different_values="0″ style_margin_right="10″ style_margin_top="10″ type="default"]
[/button]
[hr different_values="0″]
[/hr]
[button color_type="0″ color="btn-info" text="CONFIRM HERE" link="http://bit.ly/1wD2raF" new_tab="1″ different_values="0″ type="default"]
[/button]