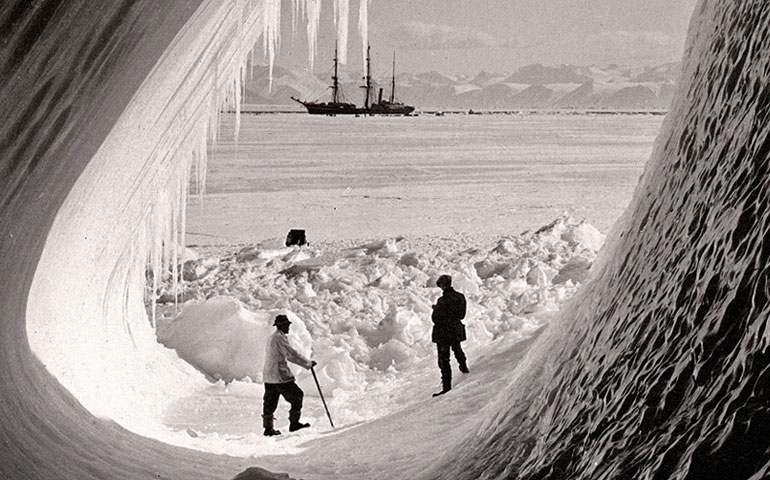 Shackleton, The Musical
18 January, 2019
This year's Musical will be based on the true story of British explorer Shackleton, and his failed expedition to Antarctica at the beginning of the 20th century.
[html format="full_html" different_values="0″]
Enguany el musical de Bell-lloc es basarà per primer cop en uns fets històrics. La figura de Sir Ernest Shackleton i la seva Expedició Imperial Transantàrtica en seran els protagonistes.
Al 1914, l'explorador irlandès ja havia fracassat en dos intents anteriors per arribar al Pol Sud geogràfic. Quan va saber que l'expedició de Roald Amundsen ho havia aconseguit, va decidir emprendre una empresa encara més arriscada: creuar tot el continent de l'Antàrtida, de punta a punta, passant pel Pol Sud. Però aquesta aventura també va fracassar quan el vaixell Endurance va quedar atrapat al gel i mesos més tard es va enfonsar. Amb condicions molt dures, el clima extrem i sense queviures, la tripulació va finalment aconseguir sobreviure en una odissea que ha passat a la història de les exploracions.
La gesta de Shakelton i els seus homes no hauria estat possible sense fortaleses del caràcter com l'optimisme, el lideratge o el treball en equip, competències que treballem durant aquests mesos al B!Caràcter.
Us animem a què cerqueu informació a Internet sobre l'interessant aventura de Shackleton, llegiu algun dels múltiples llibres que existeixen o que admireu les fotografies originals que va realitzar el fotògraf oficial de l'expedició, recuperades a partir dels negatius que es van poder salvar del gel.
Les melodies del musical prenen forma amb els assajos que els alumnes que formen part del Cor tenen durant els migdies. I mentrestant, també s'han començat a treballar a classe continguts relacionats integrant-los en els currículums de les assignatures, amb diverses activitats. També s'han programat una sèrie d'actes que tindran lloc durant el curs i que us anirem anunciant.
Us adjuntem uns enllaços a webs que us poden servir per ampliar la informació i esperem que us puguem contagiar la il·lusió amb la que tots, alumnes i personal de Bell-lloc, preparem el musical.
[/html]
[button type="default" color_type="0″ color="btn-danger" text="Viquipèdia" link="https://ca.wikipedia.org/wiki/Ernest_Shackleton" new_tab="1″ style_margin_right="10″ different_values="0″]
[/button]
[button type="default" color_type="0″ color="btn-danger" text="Fotos de l'expedició" link="https://mashable.com/2015/10/10/the-endurance/?europe=true#p_O13VoS1iqG" new_tab="1″ style_margin_right="10″ different_values="0″]
[/button]
[button type="default" color_type="0″ color="btn-danger" text="Lideratge de Shackleton" link="https://excelencemanagement.wordpress.com/2017/08/07/lecciones-de-liderazgo-de-ernest-shackleton/" new_tab="1″ different_values="0″]
[/button]