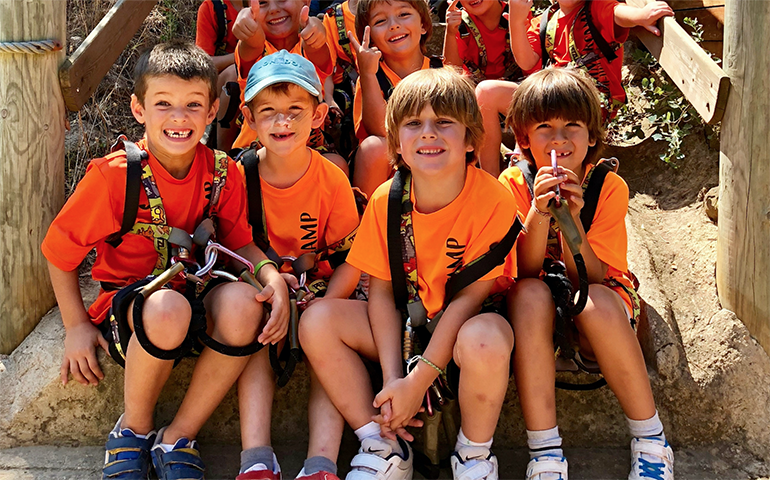 Summer Camp 2019
2 May, 2019
Open the registration period for Bell-lloc's summer activities! Sports Camp, Tecno Campus and B! Summer Camp are the educational proposals of the school. More information on calendar and rates, below.
[html format="full_html" different_values="0″]
Open the registration period for summer activities until June 7. Through Clickedu you can register. Once the payment has been made by bank transfer, send the receipt to oficines@bell-lloc.org. As of June 7 you will receive an email confirming the registration of the activity. If you do not have access to Clickedu you can register at the school's offices.
For more information on the different activities, you can contact:
SPORTS camp: Pepe Muñoz (pepe.munoz@bell-lloc.org)

B!SUMMER camp: Josep Martínez (josep.martinez@bell-lloc.org)

TECNO camp: Lluís Esteve Mercader (lluis.esteve.mercader@bell-lloc.org)

POTTER camp: Kepa Aranzabal (kepa.aranzabal@bell-lloc.org)
Or, visit the blog of Summer camp: bit.ly/estiubllc19
Or, to the accompanying documents.
[/html]
[button type="default" color_type="0″ color="btn-danger" text="Blog Summer Camp" link="bit.ly/estiubllc19″ new_tab="1″ different_values="0″]
[/button]
[button type="default" color_type="0″ color="btn-danger" text="Calendar and rates (in Catalan)" link="https://www.bell-lloc.org/sites/default/files/summer-camp-bllc-2019.pdf" new_tab="1″ different_values="0″]
[/button]