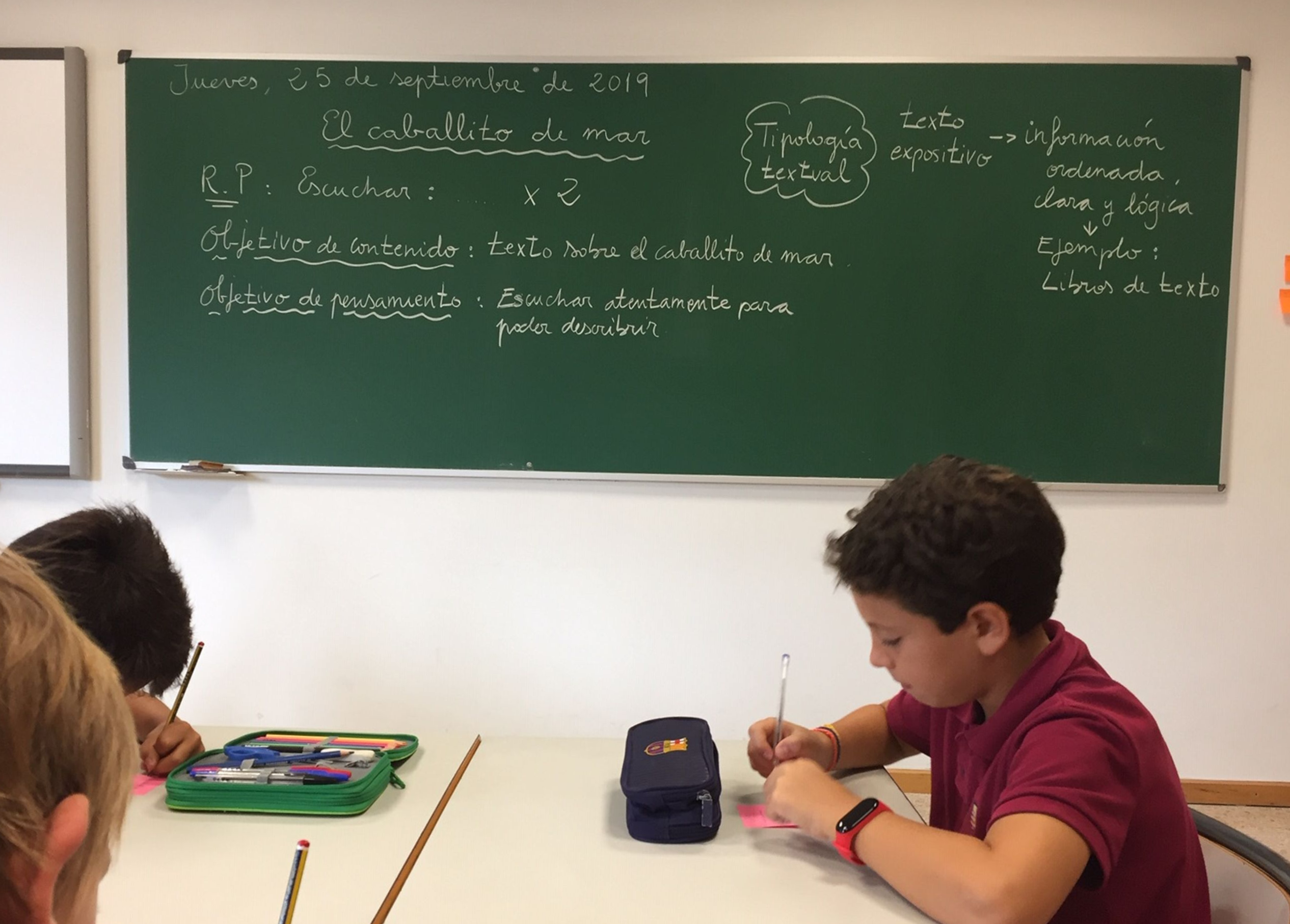 A Thinking Routine: See/Listen/Read
10 October, 2019
"See, Listen and Read" is a thinking routine to gain a deeper undestanding of curricular aspects.
[html format="full_html" different_values="0″]
La rutina "Mirar, escuchar y leer" pretende conseguir que el alumno haga un análisis cuidadoso, reteniendo toda la información posible de un contenido audiovisual, un escrito, una imagen o una explicación del maestro para poder hacer posteriormente una buena descripción. El éxito de la rutina pasa por seguir unos pasos muy concretos. En primer lugar, es necesario presentar la rutina y transmitir los objetivos de contenido y de pensamiento. A continuación, se trabaja el contenido durante un tiempo determinado recordando al alumno la necesidad de poner plena atención para retener el máximo de información posible. A continuación, se pide hacer una lista con todas las ideas que se recuerdan del contenido. Seguidamente, se anima al alumno a hacer una segunda lista con el mismo número de ideas que en la primera, pero sin poder repetir ninguna. Es en esta parte que se ve cómo se debe hacer un esfuerzo para recordar más ideas, más detalles del contenido. Por último, la rutina se cierra compartiendo el trabajo realizado con los compañeros. Es aconsejable terminar siempre la sesión con la escala de la metacognición, un recurso muy útil para tomar conciencia de lo aprendido, la forma en que se ha aprendido y la utilidad de lo aprendido. El alumno Liam de la Viesca Quintana nos cuenta en el siguiente video como trabajó en clase esta rutina.
[/html]