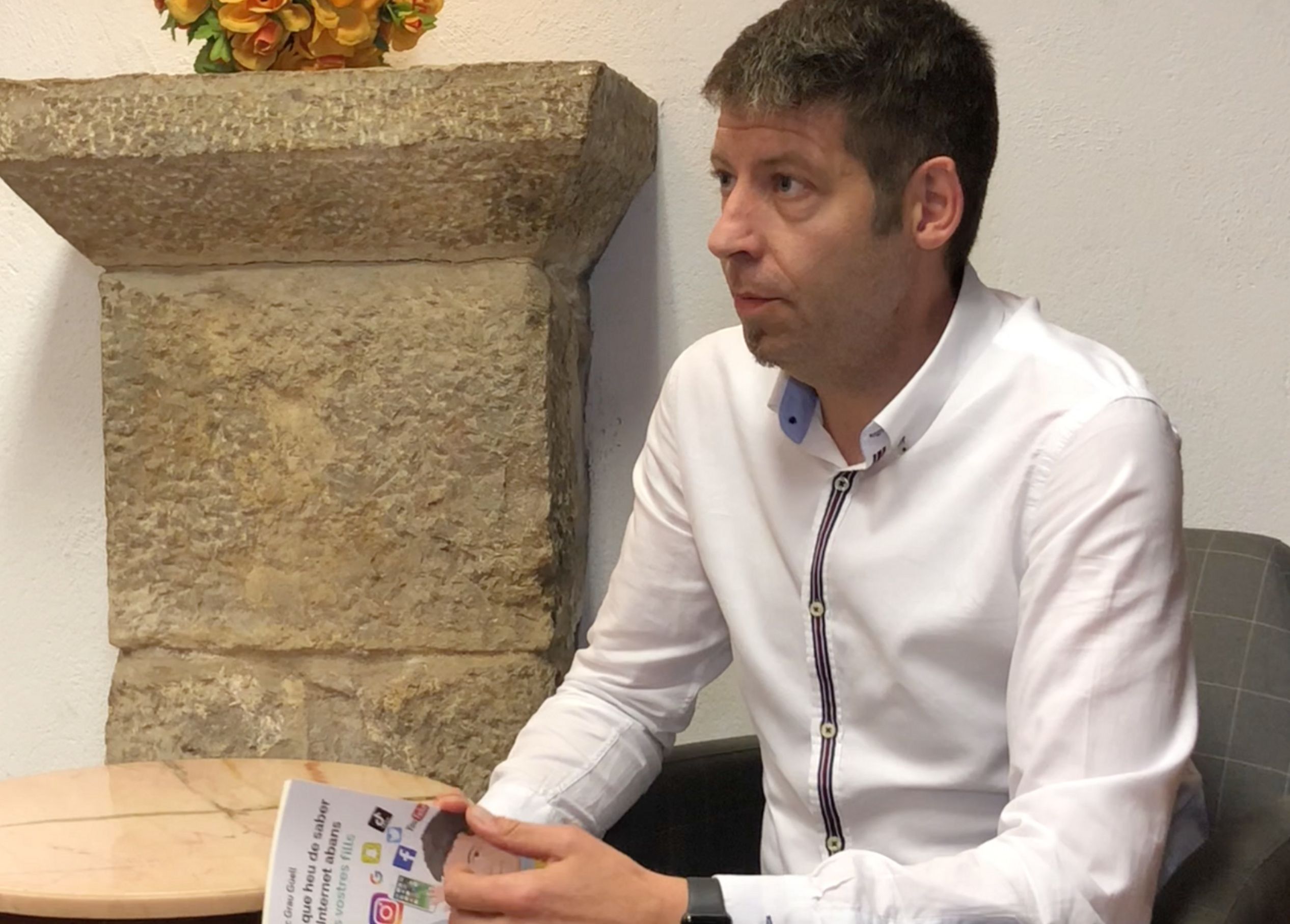 Tips for Parents in the Digital Age
17 October, 2019
Francesc Grau, a Bell-lloc Alumni, visited the school to remember his past life as a student more than 20 years ago, and to talk abot his new book.
[html format="full_html" different_values="0″]
Strolling along the school facilities, we spoke about the past and the present of Bell-lloc. Upon walking into one of the primary classrooms, Grau was able to interact with our current students and learn about the potential that Thinking Keys have to connect old and new learnings.
Francesc Grau is a father of two children, an expert in digital communication and Zonetacts CEO. Since 2000 he has been providing advice to companies and teaching about the digital realm. His concern with the impact screens have on our daily lives led him to disseminate among parents a series of practical and well-grounded tips so that families can accompany their kids through the challenges of the digital era.
His book is an eye-opening read, where parents will learn how to benefit safely form the resources and opportunities that life online has to offer.
In the next video, spoken in Catalan, Grau introduces us to the main themes of his book.
[/html]