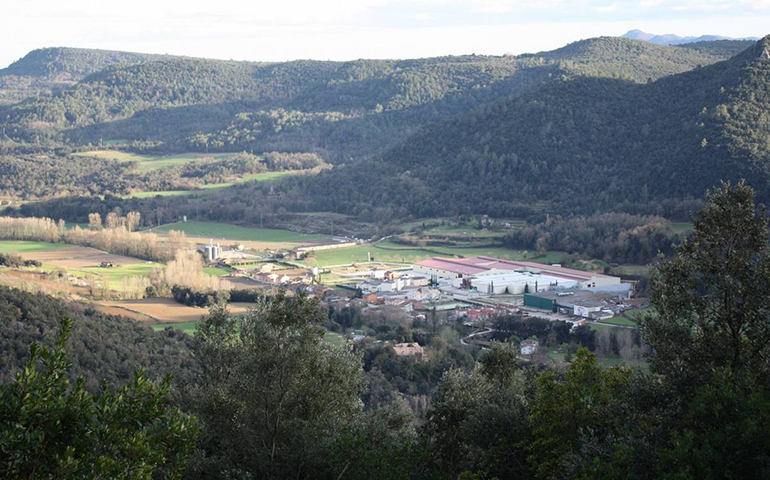 An Outing On Foot to L'Aulina de la Creu
14 December, 2018
Next Sunday 23rd December at 10.00am, our Alumni Association will offer an outing on foot to l'Aulina de la Creu, in Sant Esteve de Llémena, to take the tradicional school manger.
[html format="full_html" different_values="0″]
Como cada año, la Agrupación de Antiguos Alumnos de Bell-lloc organiza una excursión familiar conocida como "Subida del pesebre".
Este año, se ha elegido el Puig de l'Aulina de la Creu, que se encuentra situado entre Les Planes y Sant Esteve de Llémena (Municipio de Sant Aniol, comarca de la Garrotxa). El punto de encuentro será directamente La Planta de Sant Esteve, desde donde se iniciará la excursión para ascender hasta los 506 metros que tiene el monte.
La duración aproximada es de 1 hora donde habrá tiempo de instalar el pesebre y cantar villancicos. A continuación y, de vuelta a La Planta, habrá un almuerzo popular. Para su comodidad, puede llevar mesas y sillas de camping.
Resumen de la excursión:
Lugar de encuentro y hora: La Planta de Sant Esteve de Llémena a les 10:00h.
Almuerzo: Pan con tomate y butifarras. Coca y cava.
Precio: 7€ por persona y, para familias de más de 4 miembros, 25€.
*Fotografía extraída de la web www.valldellemena.cat
[/html]
[button type="default" color_type="0″ color="btn-danger" text="Inscripciones" link="https://goo.gl/q8yrh2″ new_tab="1″ style_padding_right="10″ different_values="0″]
[/button]
[button type="default" color_type="0″ color="btn-danger" text="Consulta la ruta" link="https://ca.wikiloc.com/rutes-senderisme/llemena-laulina-de-la-creu-29745366″ new_tab="1″ style_padding_right="10″ different_values="0″]
[/button]
[button type="default" color_type="0″ color="btn-danger" text="Blog de l'Agrupació" link="https://goo.gl/eKNiKR" new_tab="1″ different_values="0″]
[/button]