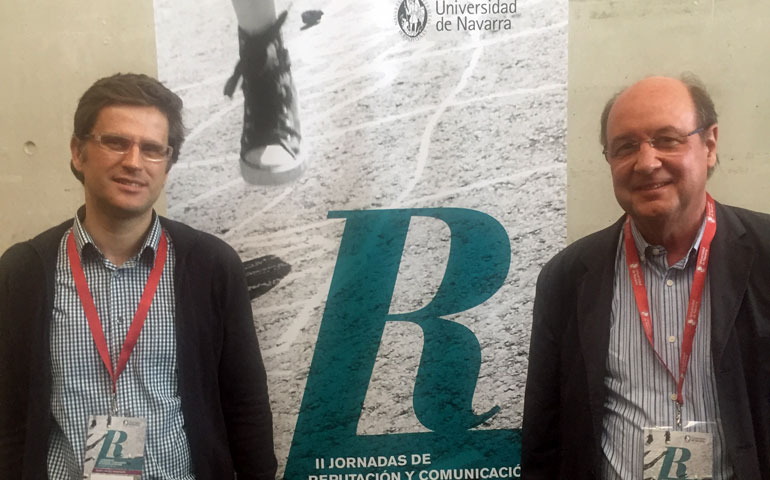 Conference on Reputation and Communication of Educational Entities
6 July, 2017
On the 4th and 5th of July, Mr. Ignasi Canals and Mr. Enric Vidal took part in Pamplona during the II Meeting of Reputation and Communication of Educational Entities, attended by 300 school executives from all over Spain. Mr. Enric Vidal has been one of the speakers at the Workshop on Equal Education.
The aim of these days is to address some issues related to the reputation of the schools, the factors necessary to consolidate this reputation, as well as possible crises and their treatment. In this context, some useful coordinates are also presented to understand the current social, legal and cultural context, and studies how communication can help to consolidate an "educational brand", to make this brand known to different audiences and to broaden the Action of each educational project.
The sessions combine theoretical and practical sessions based on the experiences of the educational centers themselves.