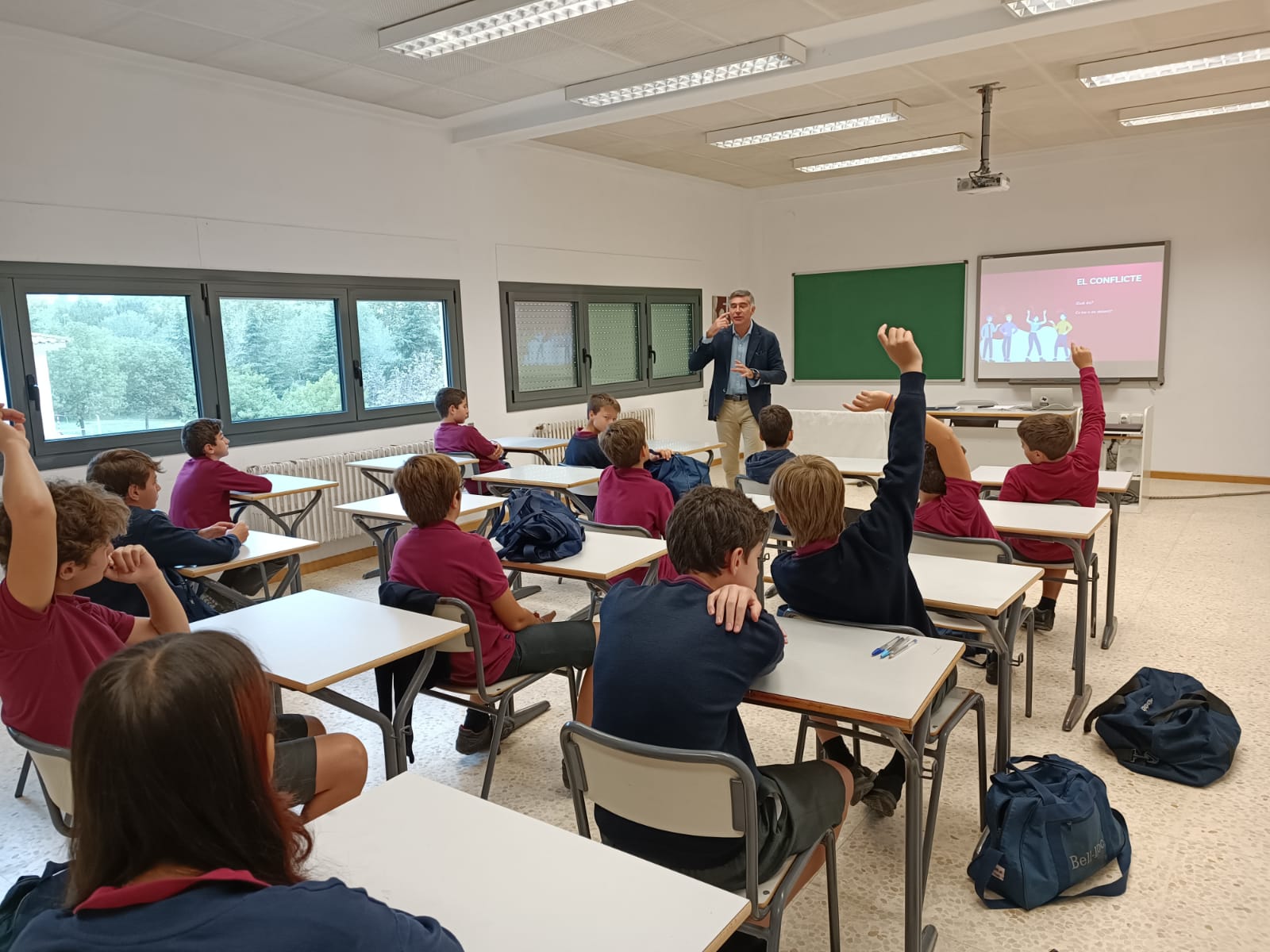 Education and leadership
13 October, 2022
Society evolves, and in twenty years we will have a different reality: the one in which our sons and daughters will live outside the school environment. Do we know what it will be like?
Are we aware of how we should educate them to be good leaders?
One of the characteristics of leadership is that it is a matter of values ​​and practical coherence of these values. The leader must be a person at the service of others, his goal is to seek the improvement of his environment.
Some points to work on right away would be:
– Make decisions and take responsibility: study hours, cleanliness, not complaining…
– Help regularly at home and with younger siblings.
– Make theater, tell stories or their lessons.
-Recite poetry, sing in front of other people.
– Living at home the spirit of service.
– Take care of the small details in the material.
– Encourage creative games.
– Get used to seeing the positive traits of others.
– Tell the truth and do not criticize.
– Learn to mediate conflicts.
On this last point, we have been forming the ESO course councils. During the first weeks at the school, the deputy director of the school, Txema Simon, has been responsible for conducting training for the students of the Course Council, who will help mediate conflicts in their respective class groups.
We end the article with the opinion of a good expert in education and leadership, Stephen R. Covey:
"The enormous needs and opportunities of society demand a great responsibility of service. There is no place where this spirit of service can be better cultivated than in the family environment. The spirit of home is what prepares young people to serve I think it's also a source of happiness, because happiness is not achieved directly, it comes only as a consequence of serving others."