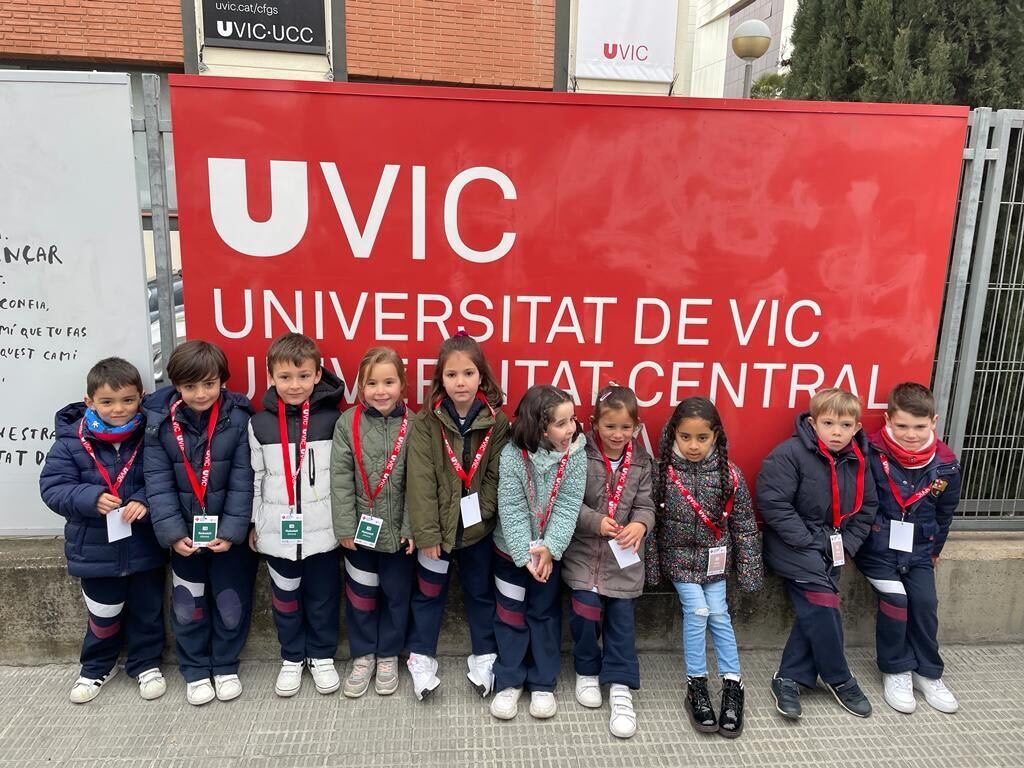 I5 students from Bell-lloc Infantil in the First Lego League!
28 February, 2023
The i5 students of the Bell-lloc Infantil have been the first and only students under the age of six who have appeared in the First Lego League of Vic. This is an international program that promotes the practical learning of STEAM in young people.
This Saturday, February 25, we have shown in Vic part of what we have learned throughout the term in the STEAM and Robotics class. A representation of five students from each class have shown their projects on renewable energies worked in the classroom during these months. During the implementation of this project, we have valued soft skills such as communication and team-work, active listening, responsibility, empathy and conflict resolution, among others.
The students have reflected their learning about renewable energy in a construction. In this, they have included the entire process that is carried out from the moment the energy is obtained from solar panels or wind turbines, until it is transported, stored and reaches different places, such as our house! For this reason, the students have created different objects to which this energy can be directed, innovating and building airplanes, helicopters, buses or other electric transport where this energy can be used and their emissions continue to be clean.
At the same time, following our transversal school project, we have worked on the effects of climate change and we have proposed improvements in order to not to harm our planet.
Our students are very aware and are the future creators of these innovations that will help curb climate change. Therefore, as a school we promote our students to have their own voice and we will motivate them to continue creating.