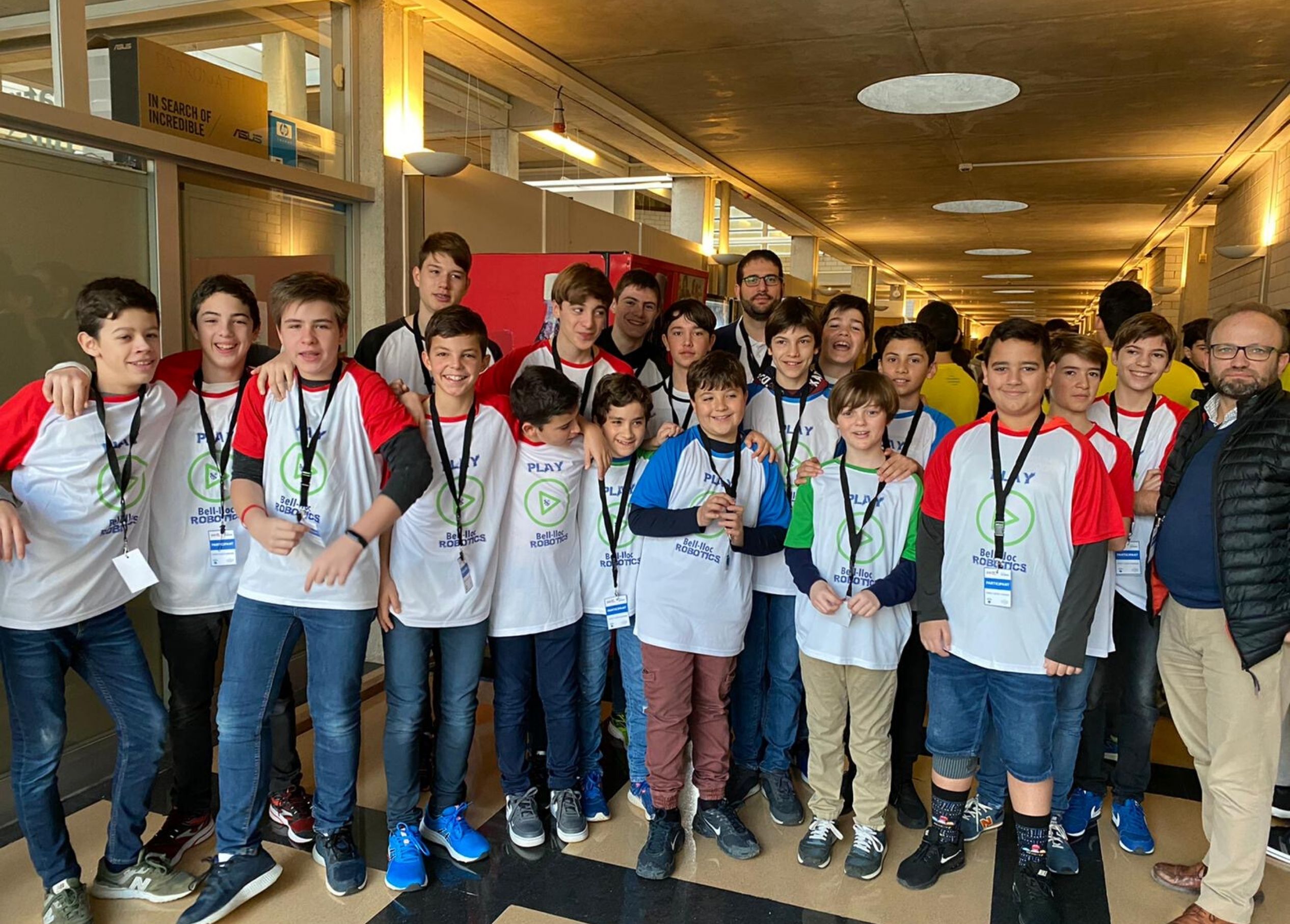 First Lego League Girona
7 February, 2020
Four teams from the school, classified in the previous internal Micro First Lego League Bell-lloc phase, presented their technological and robotic projects to the Girona provincial phase of the First Lego League.
[html format="full_html" different_values="0″]
The four groups, made up of more than twenty students attending robotics after school in Benlloch, lived a festive and entertaining day at the Polytechnic School of the University of Girona.
The First Lego League of Girona began with the presentation and inauguration of this year's edition and the participating teams.
The participating teams were placed in the training zone to prepare the robots and then presented their work. Benlloch students presented the following projects:
Construction of a tram in the city of Girona to solve the problem of traffic congestion.
Device to solve the problem of urination of animals in the city.
Wheelchair that solves the architectural barriers of the city.
After a very intense day of work, the Grazilla group won the prize for the best robot design. Congratulations!
[/html]
[button type="default" color_type="0″ color="btn-danger" text="Photo Gallery" link="http://bit.ly/FLLGi-Bllc" new_tab="1″ different_values="0″]
[/button]