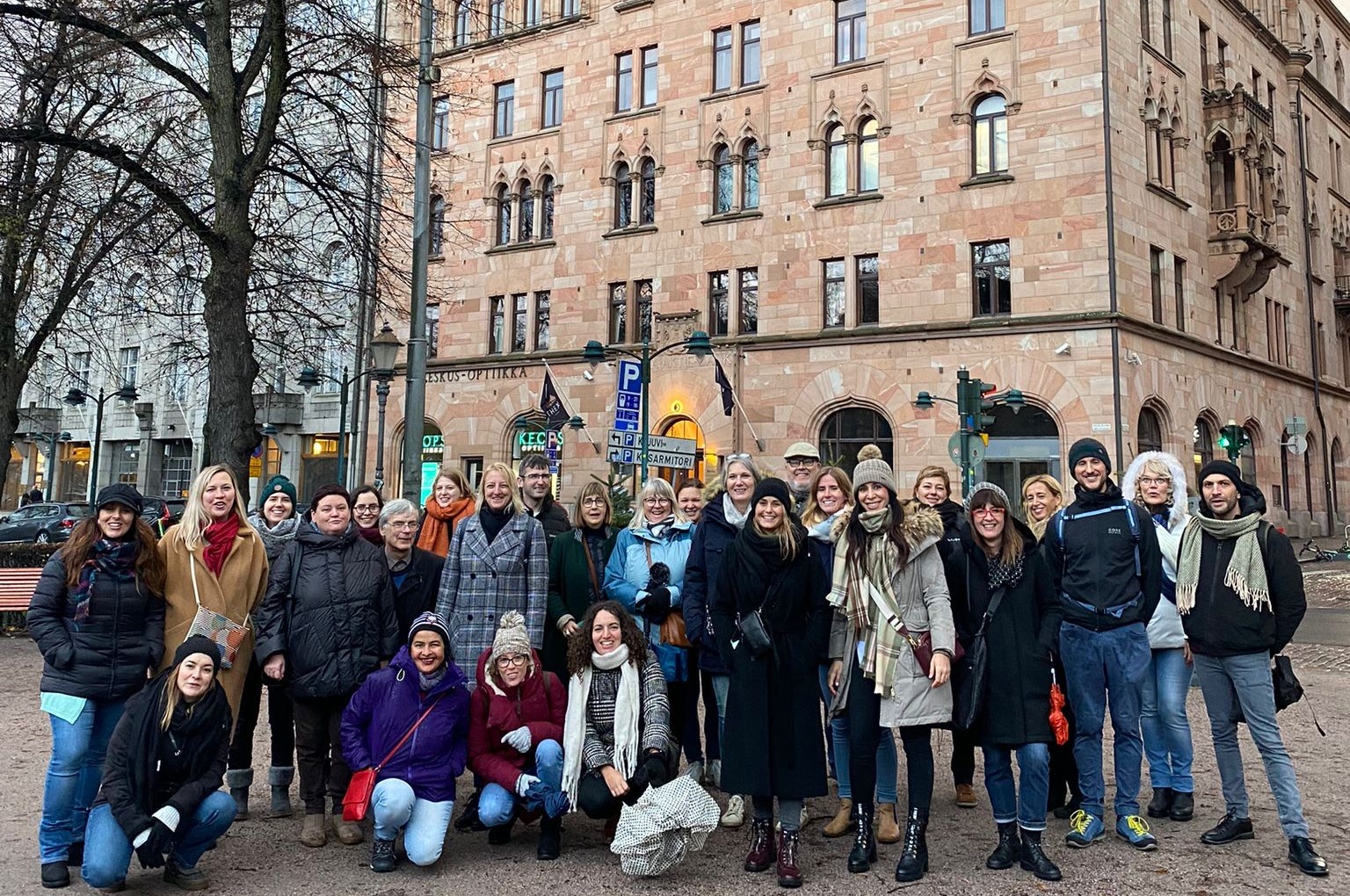 Infantil Bell-lloc's first Erasmus+
21 November, 2022
Bell-lloc is committed to entrepreneurship within its educational project. In the secondary stage, they also learn to work with students from other countries, collaborating on joint projects and participating in week-long exchanges as part of the Erasmus+ programme. In this way, they acquire much-needed skills in a global society, enabling them to find better jobs in the future.
The school's teachers also have the possibility of carrying out exchanges and training abroad, as part of the Erasmus+ programme.
This November, Eva M. Piqué and Mariàngels Arbusé, members of the head team of Bell-lloc Infantil, have participated in Helsinki in an Erasmus+ course on management of educational centers. In this way, they have been able to learn first-hand about the uniqueness of the Finnish educational system, while at the same time they have presented to directors from all over Europe the main lines of the Bell-lloc project based on character education as the backbone of holistic growth from the student.