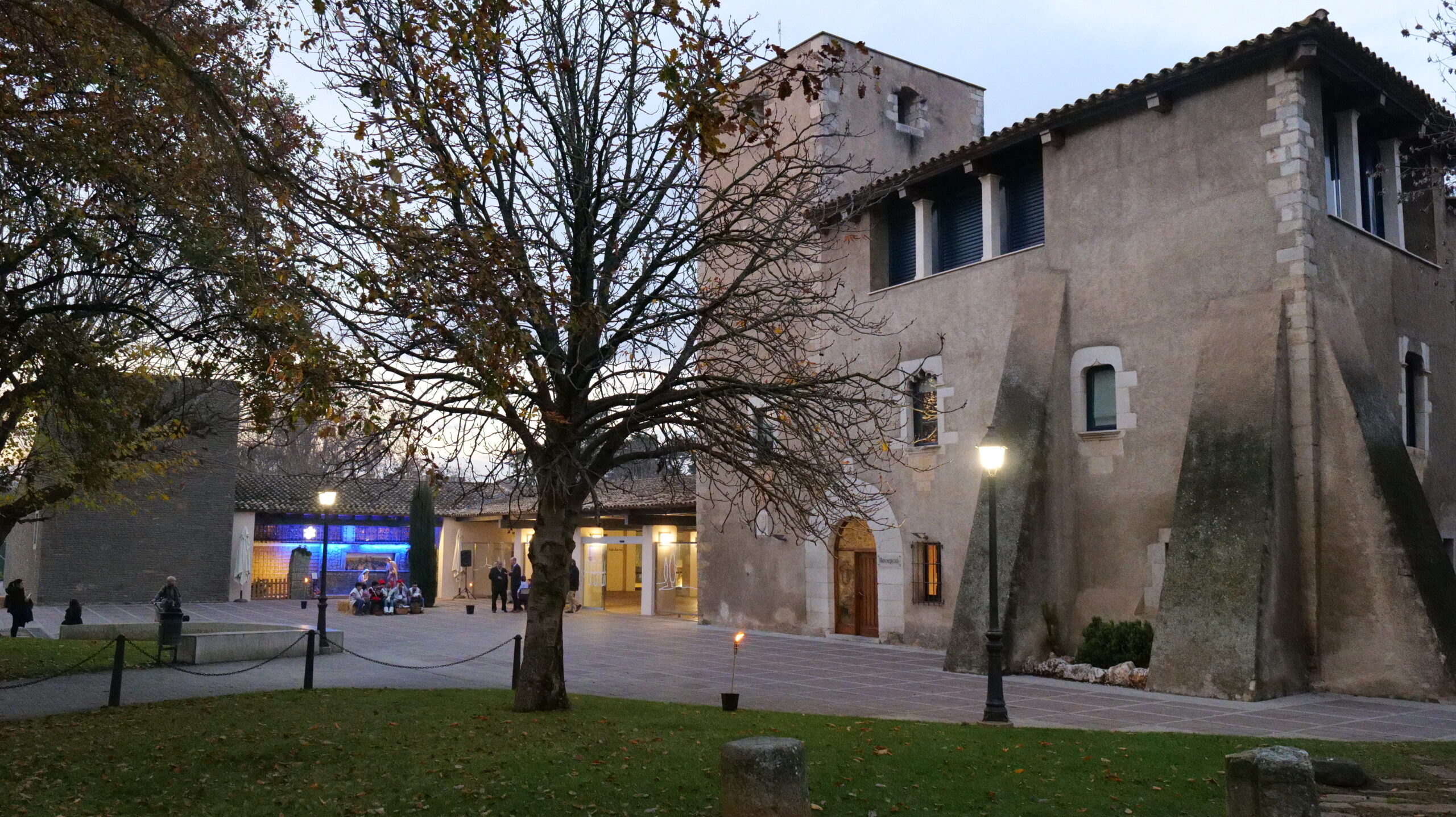 Living Nativity scene in Bell-lloc
20 December, 2022
In Catalonia there are many traditions related to the Christmas festivities, and the nativity scene is one of them. Last December 16th, the Primary students were very excited to be able to participate in the Living Nativity scene in Bell-lloc. Along the route, the audience was able to see the birth of Jesus and other biblical scenes recognized in the different pictures starring the Primary students. The environment of Bell-lloc, presided over by the Masía, became the ideal setting to be able to represent up to a total of eleven scenes: the Annunciation, the announcement to the shepherds, the Nativity, the registration, the offices, the merchants of the Temple, the market, the three wisemen and, finally, the angels and demons.
The launch of a rocket marked the start of this second edition of the Belén Viviente de Bell-lloc. The students would have the best possible audience: their parents, their grandparents, other relatives and, of course, their friends. The visit of all of them proved a familiar and endearing atmosphere in the Living Nativity scene. All the participating students were distributed in the different tables with the indumentary of that time, thanks to the collaboration and help of their families. The scenes, located in different corners of the school, were designed and decorated by the students, supported by the team of teachers and maintenance staff. The administration and services staff provided the necessary material to make this possible. Likewise, the High School students collaborated in different tasks, all of which are essential for the day to be successful.
The Living Nativity was the culmination of the interdisciplinary project "I shall explain you all about Christmas", a project carried out by all the Primary students in which an approach to Christmas was carried out from all areas. The students were able to perform Christmas plays, recite poems, solve math activities, do crafts, compose in English several works related to Christmas, make presentations… The project has encouraged teachers and students alike, and turned into a fantastic opportunity to live close to the essence of Christmas, which the nativity scene has reminded us of: the birth of Jesus… and the first cry of The Baby on that cold night in Bethlehem, more than two thousand years ago.
Merry Christmas!