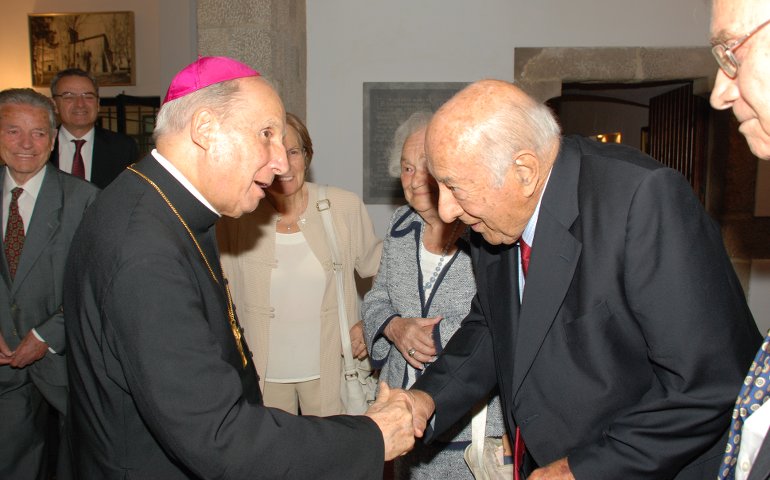 Manel Nadal, In Memoriam
30 October, 2017
On Tuesday 17th October Manel Nadal Oller passed away at the age of 94. He dedicated his professional life to the wood industry and balanced his flourishing career in business with a leading role in several initiatives devoted to the Christian faith. Married to Montserrat Farreras Forns, he was the father to twelve sons, some of which are well-known in the world of politics.
The history of Bell-lloc can hardly be understood without the late Mr Manel Nadal. Bell-lloc has grown thanks to the effort, trustworthiness and generosity of many families and professionals. Deep in its roots lies the story of several parents, in which we find Manel, who since the late 50's dreamed about the creation of Christian school which truly matched their ideals and aspirations. A group of Supernumerary families at Opus Dei launched themselves into the foundation of such school where their offspring, their friends' offspring and that of many other families from all towns and cities in the province of Girona, had the opportunity to receive a strong Christian education and at the same time academic instruction. Led by a profound sense of purpose, generosity and courage, they were able to achieve their goal: found a school and set up strong basis that, with the passing of the time, have flourished and given born to our present-day school, as we know it.
Thanks for all, Manel!