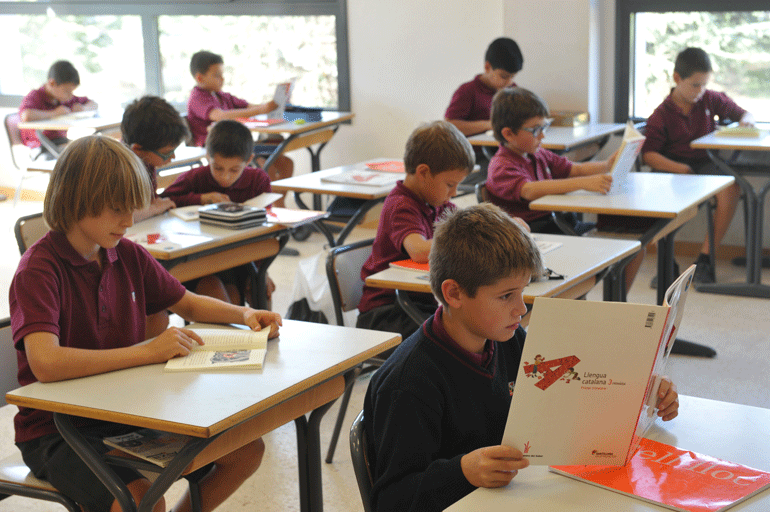 Open Doors Day Saturday 3rd at 11.30
3 February, 2018
We are once again opening our doors and grounds to parents and children for our whole school open day on Saturday 3rd February at 11.30. As you all know, this is a wonderful opportunity to show the school to your friends.
[html format="full_html" different_values="0″]
Our Open Day is a chance for prospective parents to get to know Bell-lloc and its educational project, as well as, to visit the premises and speak to the school teachers.
[/html]
[button type="default" color_type="0″ color="btn-danger" text="How to get here" link="https://www.google.es/maps/place/Carrer+Can+Pau+Birol,+2,+17005+Girona/@41.9675889,2.8049873,17z/data=!3m1!4b1!4m5!3m4!1s0x12bae" new_tab="1″ different_values="0″]
[/button]
[button type="default" color_type="0″ color="btn-danger" text="Bell-lloc Information" link="https://www.bell-lloc.org/sites/default/files/jornada_portes_obertes_bell-lloc.pdf" new_tab="1″ style_margin_left="10″ different_values="0″]
[/button]
[button type="default" color_type="0″ color="btn-danger" text="Infantil Bell-lloc information" link="https://www.bell-lloc.org/sites/default/files/jornada_portes_obertes_infantil_bell-lloc.pdf" new_tab="1″ style_margin_left="10″ different_values="0″]
[/button]
[button type="default" color_type="0″ color="btn-danger" text="Headmaster letter" link="https://www.bell-lloc.org/sites/default/files/portes_obertes_bell-lloc.pdf" new_tab="1″ style_margin_left="10″ different_values="0″]
[/button]