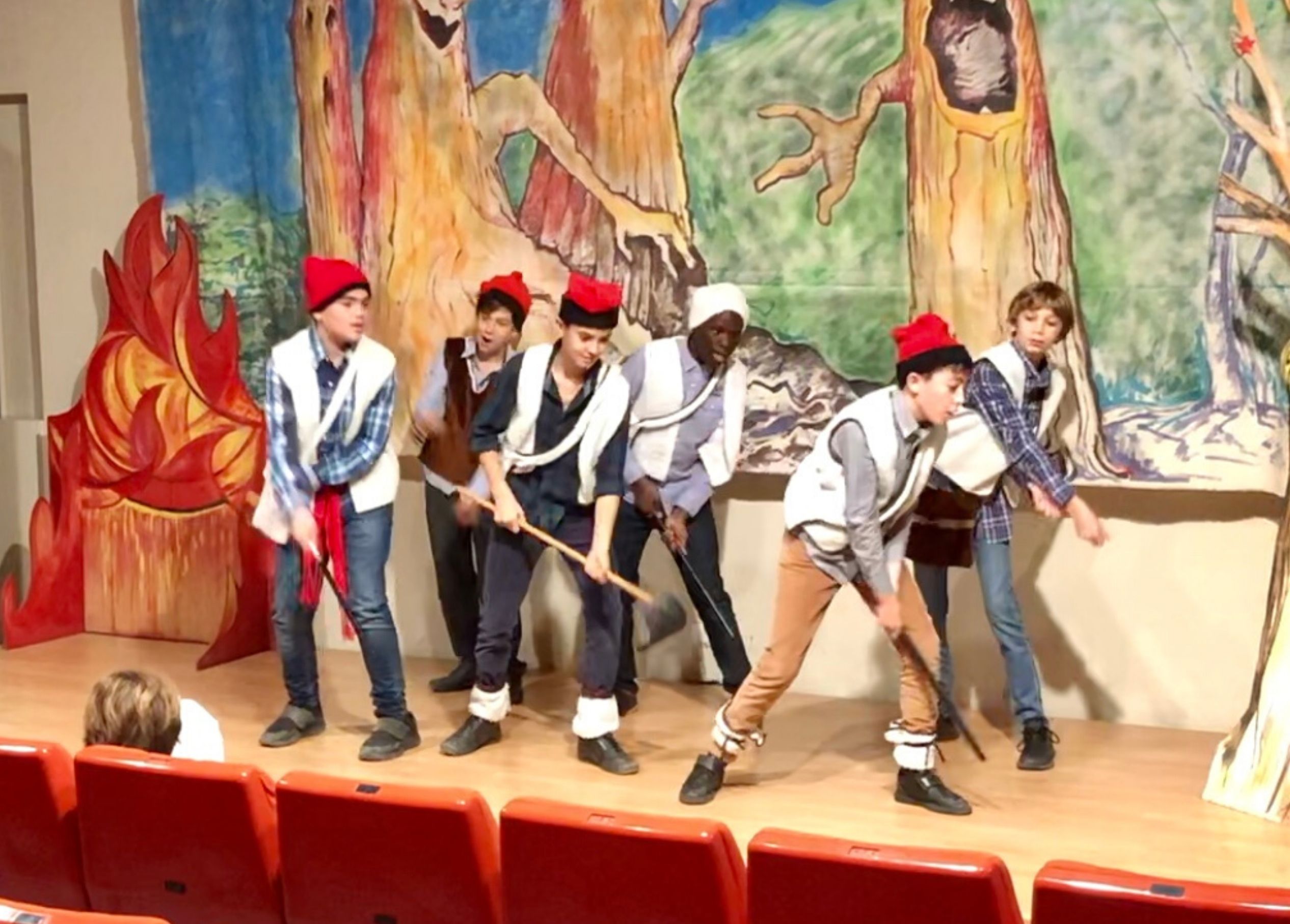 The Pastorets of Bell-lloc
20 December, 2019
This week we interview Raül López, new director of the Pastorets de Bell-lloc. This traditional Christmas work is represented year after year by the students of 1st ESO. You can then continue reading the interview and watching the video.
[html format="full_html" different_values="0″]
This year the activity of the Pastorets with the students of 1st ESO, which is already part of our school during the days close to Christmas, has undergone some small changes to last year. One of them is the person in charge of the management. Jordi Cebrià, a teacher who has been in charge of it for fifteen years, has given way to Raül López, a secondary school language teacher, to manage the work. For this reason, this week we interview the current direction of the Bell-lloc Pastorets.
How do you rate the experience of performing the Bell-lloc Pastorets?
This is an activity that is not new to me, since on other occasions I have been part of the management team of this activity so beloved by the students and that it causes so much among the families. These were very intense days of rehearsals and preparation where I could see firsthand the high level of involvement and commitment of the students.
This year could not perform the function like other years, why is it?
Yes, it has been a year of changes: the function has changed from being framed inside the acts of celebration of the Christmas Party, to being performed during school hours. Last Wednesday, December 18, during the school hours, the 3rd and 4th grade students could enjoy the event. It is noteworthy that due to the simplification of the scenario, the function took a closer look.
How do you see the future of the Pastorets in Bell-lloc?
Honestly, I think this is an activity not to be missed in our school because it is a deeply rooted tradition, it involves about ninety first-year students of ESO, helps to acquire solvency, self-esteem, self-improvement and, in short, , personal satisfaction.
[/html]