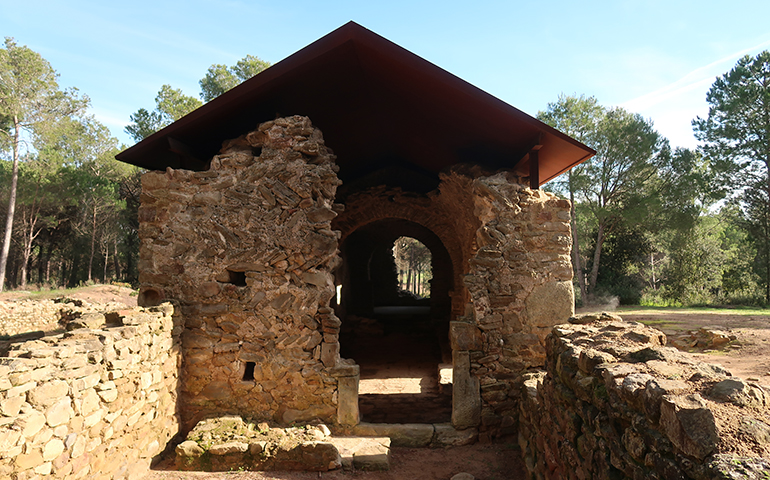 A Guided Tour Across Sidillà Archaeological Site
8 March, 2019
On Sunday 17 March Mr Joan Badia Homs, specialist in Catalonian Romanesque Art, is offering a guided tour across Sidillà Archaeological Site and the Sant Llorenç de les Arenes site, with the support of Bell-lloc Alumni Association.
[html]
Després d'haver visitat en anys anteriors, Tarragona, Empúries, Ullastret i Roses, enguany l'Agrupació d'Antics Alumnes organitza una visita al important jaciment de Sidillà ubicat al Baix Empordà. Després de la visita hi haurà un dinar de la calçotada al Cortal Gran de l'Armentera:
Pla de sortida:
Sortida en cotxes particulars
Cal ser a l'aparcament del jaciment a les 10:20h. Cal deixar els cotxes al costat de la carretera, que és una pista de terra, força ample.
Visita guiada pel sr Joan Badia Homs a les 10:30h (durada 1:30 aproximadament)
I calçotada a les 14:30h. al Cortal Gran de l'Armentera.
Cost:
Adults 12€ i infants (primària) 8€
Famílies de més de 4 membres 40€
Inscripció:
[/html]
[button type="default" color_type="0″ color="btn-danger" text="Formulari d'inscripció" link="https://docs.google.com/forms/d/e/1FAIpQLSfWKPFGSsZhAsr43EU6vmBEl3gvdJdn7ickd44OtAeuuzdTmQ/viewform" new_tab="1″ different_values="0″]
[/button]
[button type="default" color_type="0″ color="btn-danger" text="Pla de la sortida i COM ARRIBAR-HI" link="https://www.bell-lloc.org/sites/default/files/190317_calcotada_sidilla.pdf" new_tab="1″ different_values="0″]
[/button]