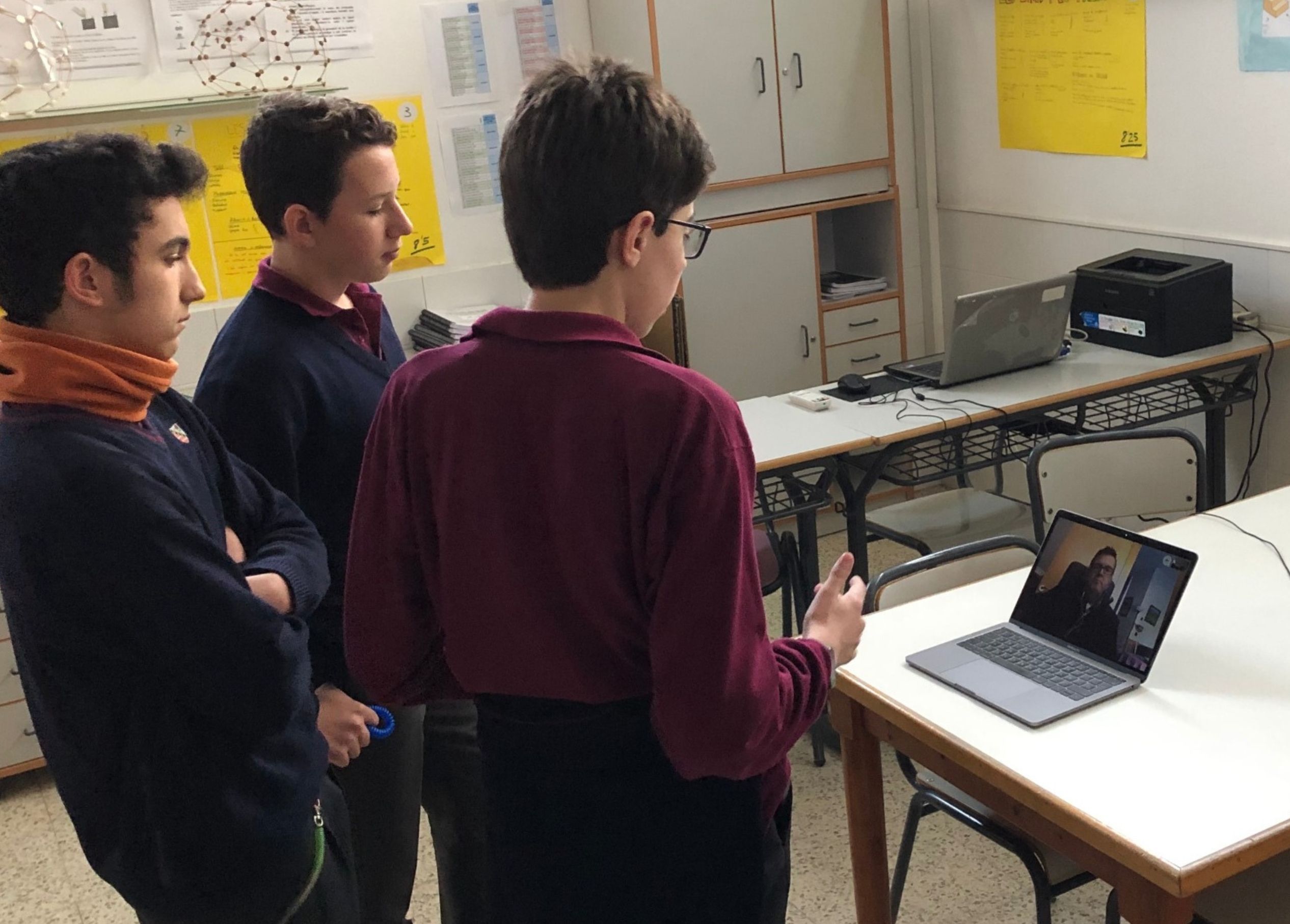 AppEducation
14 February, 2020
AppEducation is a cross-cutting and innovative subject that integrates the entrepreneurial spirit and motivates students to develop applications in order to improve some aspect of people's lives.
3rd year ESO students studying AppEducation today had the first video encounter with mSchools ideation expert Marc Felipe in order to help them design their App. Marc Felip is the CEO of Dual Domotics and Director of Information Technology (CTO) at Dual Diversion, with extensive experience in programming and robotics. Students presented their projects to them and asked questions they had. mSchools, an initiative by mEducation, seeks to promote mobile technologies in the classroom to create new avenues for the teaching-learning process that improve the performance and employability of people. mEducation is supported by a close relationship with Mobile World Capital Barcelona in collaboration with the Government of Catalonia, the Barcelona City Council and GSMA. Mobile World Capital Barcelona promotes the mobile and digital transformation of society with the aim of improving the well-being of people and focuses on areas such as training, transformation and innovation, to have an impact on the economy, the industry and education.
For this reason, mSchools helps students develop new and important digital skills and prepares them for the world today based on three cross-cutting axes:
Promote learning with mobile technology
Improve digital skills and entrepreneurship
Build an open environment for mEducation
These three areas are taken into account in the AppEducation subject, which is a preamble to ESO 4th grade "Be An Entrepreneur".