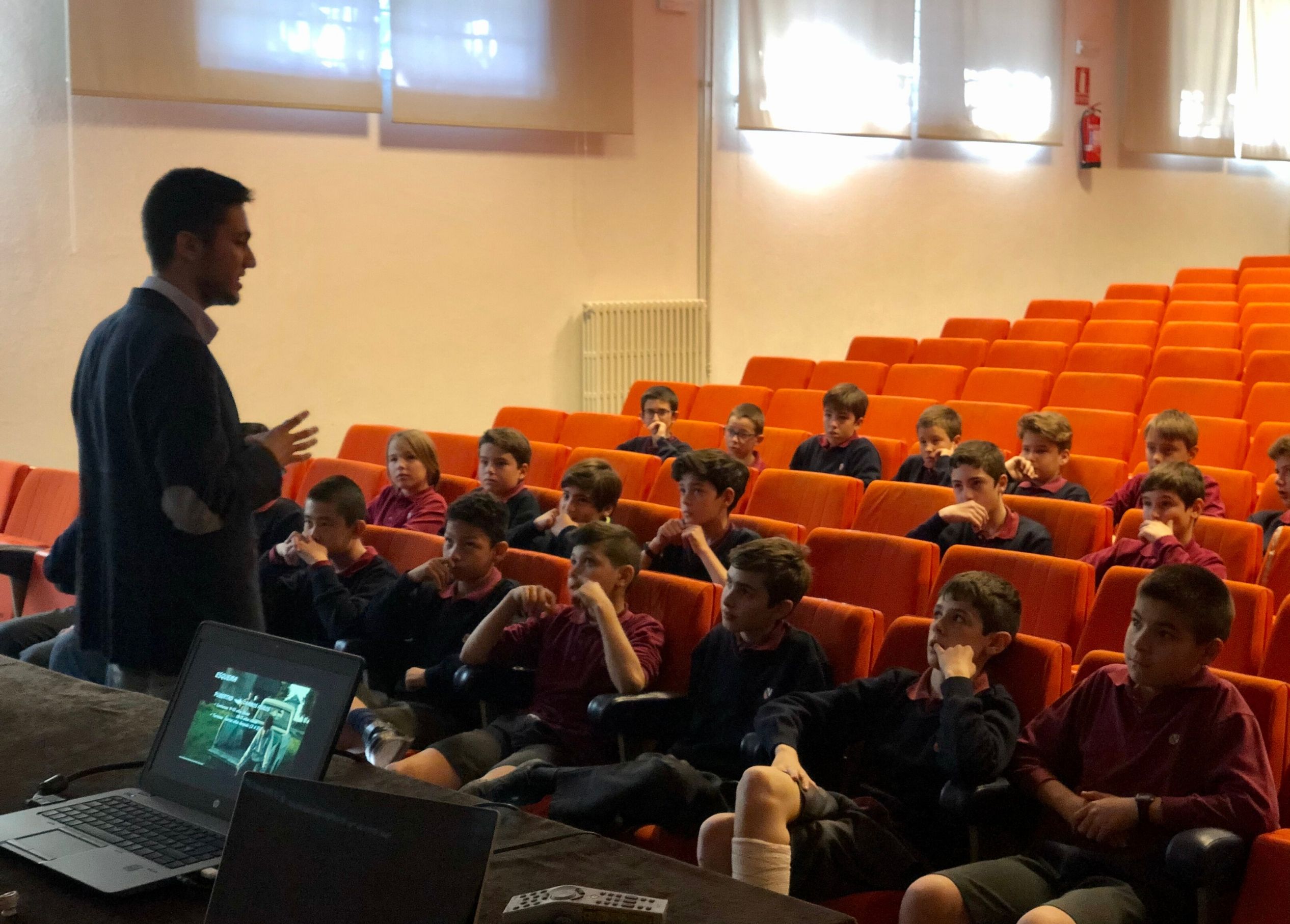 Bell-lloc Offers a Leading Formation Program on Sexual Education
14 February, 2020
First and third of ESO students are being taught these days the first sessions of the Aprendamos a Amar Formation Program.
From this course Bell-lloc will offer a university-level training course on Sexual Education. The course is part of the general formation plan of the school, and has been created by the Instituto Desarrollo y Persona at the Universidad Francisco de Vitoria in Madrid.
Aprender a Amar is a course led by Nieves González Rico, who holds a degree in Medicine and Surgery from the University of Valladolid; a Master's degree in Sexology and is an expert in NFP and Sexual Education; González Rico also holds a Master's Degree in Marriage and Family Sciences with a Pastoral Care speciality by the Pontifical John Paul II Institute and she is also a Sex Education educator.
As González Rico states, "Living out sexuality and love in the right way is a sure source of happiness." The talks given by her educators address sezuality in a clear and repectful manner, and respond to the emotional and sexual questions of students with an age-The sessions revolve around the proposal of experiencing sexuality and affectivity at the height of a person's value. People deserve a healthy relationship with their bodies and that of others, so learning to speak their language is essential to developing healthy emotional habits.
The Sex Educations seminars start out with an anonymous survey where every student can ask his concerts regarding the matter. On the base of the answers, the educators design the formation catering to the needs of students.