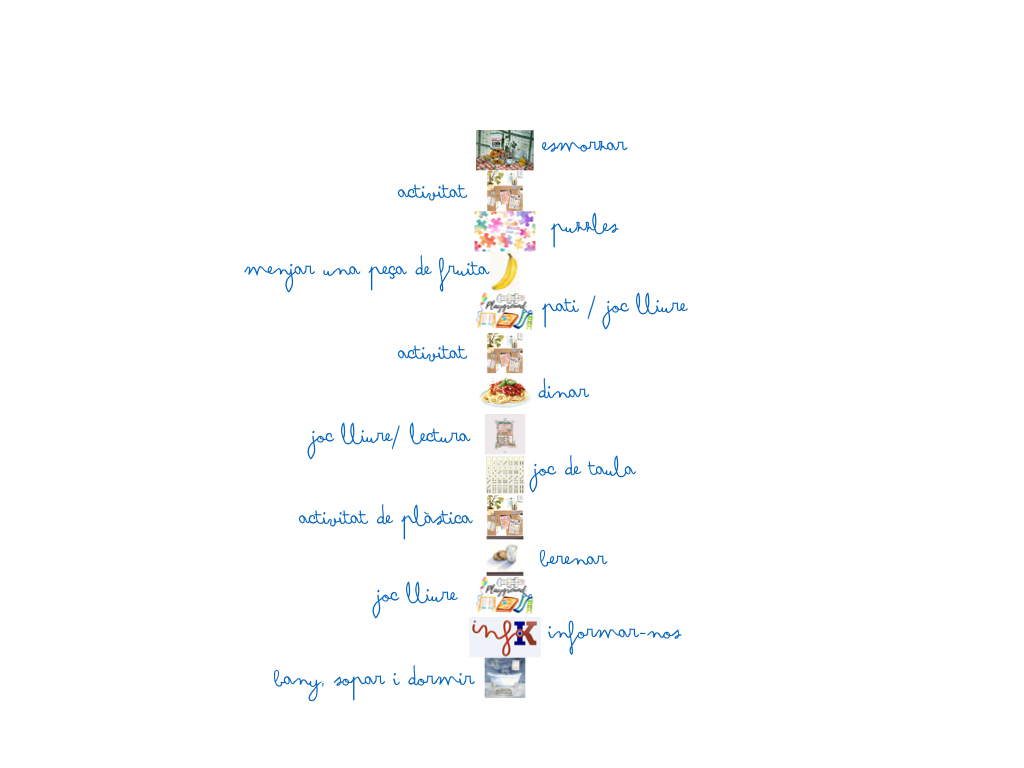 Bell-lloc Infantil stay at home…
16 March, 2020
Exceptional days require extraordinary activities. These days, we will spend more hours with our children at home, we will give you some educational, pedagogical, and practical resources by email, and also with articles from our website that we will share through Instagram and Twitter, the social networks that we regularly use as an information channel.
The first thing that the teaching team has thought is to provide our families with a visual schedule, similar to those that children have in class. The main objectives: transmit security to children, create a routine, reassure them and provide a plan for the day. Other long-term objectives: teach good character, manage the NO and enjoy the value of waiting.
We leave you an example that may be useful for you to adapt. You can make your own schedule and choose the drawings with your children!
These schedules are flexible according to the circumstances.
Keep in touch!