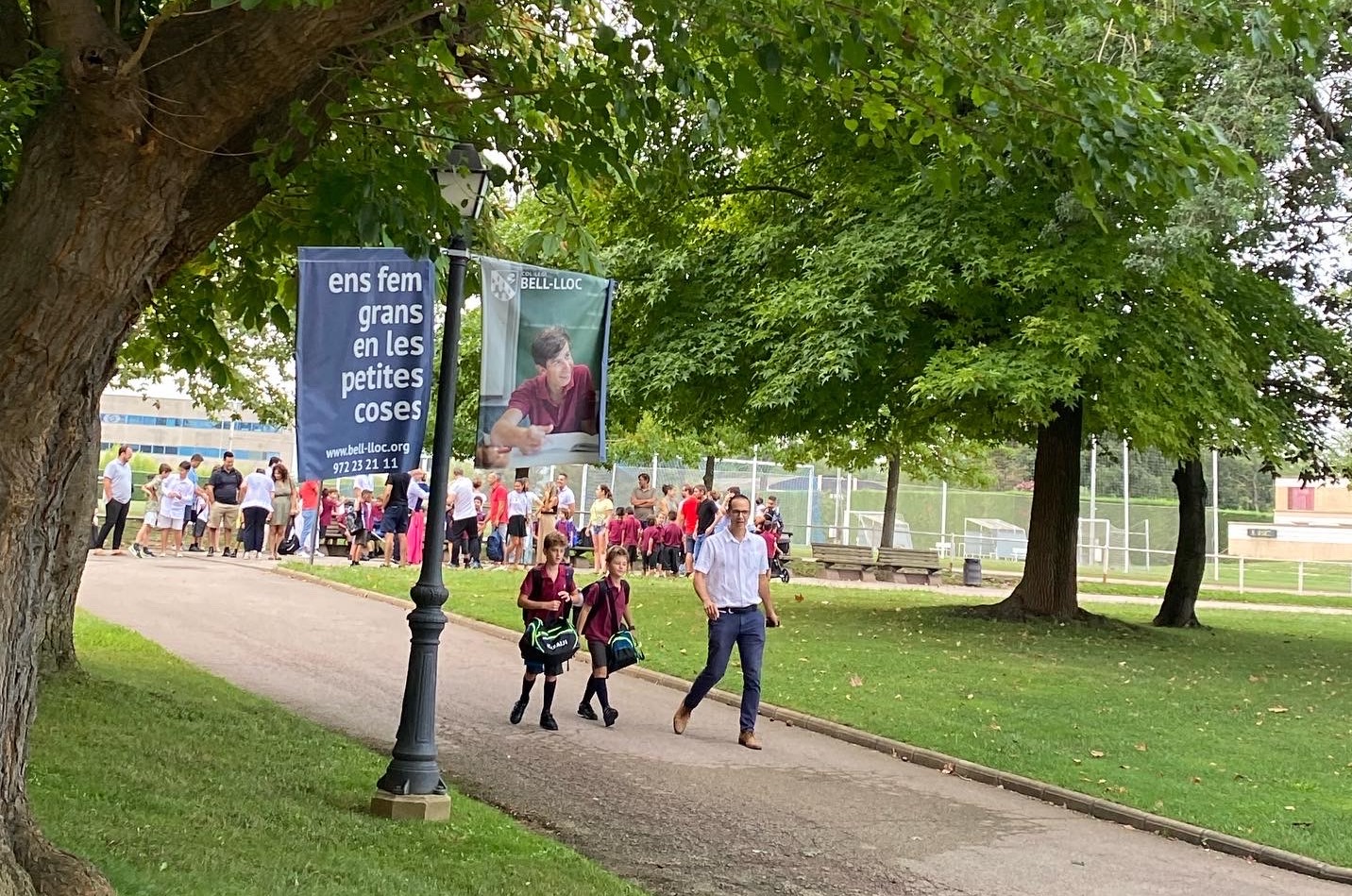 Welcome to the new school year 2022-2023
14 September, 2022
On Monday, September 5th  (Infant and Primary) and Wednesday, September 7th (ESO and Baccalaureate) we start this new academic year 2022-2023. We welcome you full of enthusiasm!
We start this 2022-2023 academic year with a great desire to walk together, sharing experiences and new learning. After three consecutive years with measures derived from Covid-19, we are back to normal. The entire Bell-lloc team welcomes all the boys and girls who, after a few weeks of rest, have returned to our school.
During the first weeks of September meetings of new parents, meetings of MECs (couples in charge of the course) and meetings by courses are being held. These meetings intend to address the main academic, organizational and training aspects of the school year.
Many students have already started extracurricular activities. You can check all the information about the extracurricular activities offered for the courses of all stages.