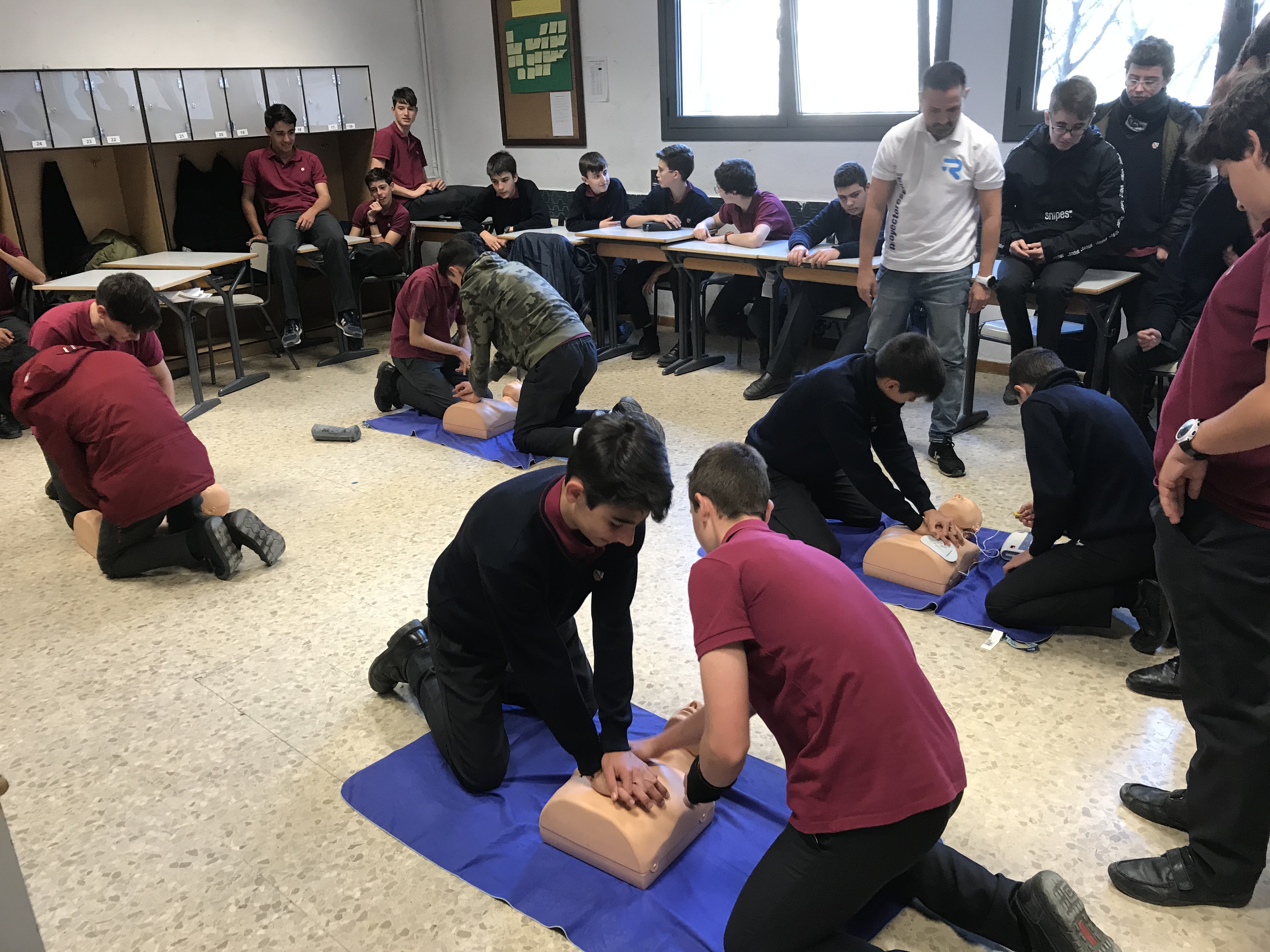 Breathe Project in 3rd ESO
2 March, 2020
The Breathe Project is born out of the need to receive an updated and adequate education in human health issues. It rides in the areas of Physical Education and Natural Sciences as it brings together knowledge and techniques from both fields.
For two sessions ESO 3rd graders had the opportunity to train in order to acquire the knowledge and skills needed to properly care for cardiac arrest until the arrival of the teams of specialized emergencies.
The first stage of the training consists of knowing what the students' previous knowledge is. To do this, they connect to a platform where they perform an initial test. Afterwards, they have to watch several videos showing how to act, and in the end, take another test to determine the theoretical learning.
The second phase includes demonstrations and theoretical classes. These sessions were given by Raúl Sánchez, Health Emergency Technician in Girona. The students of the 3rd year of ESO have been able to do the appropriate practices to consolidate the knowledge learned.
This workshop, taught by the company "Breathe Project", trains students to know how to act in an emergency and, if necessary, to apply cardiorespiratory resuscitation. In addition, the necessary skills are developed in order to know how to use a DEA (Automatic External Defibrillator). This device analyzes your heart rate and emits an electric shock if you find it necessary.