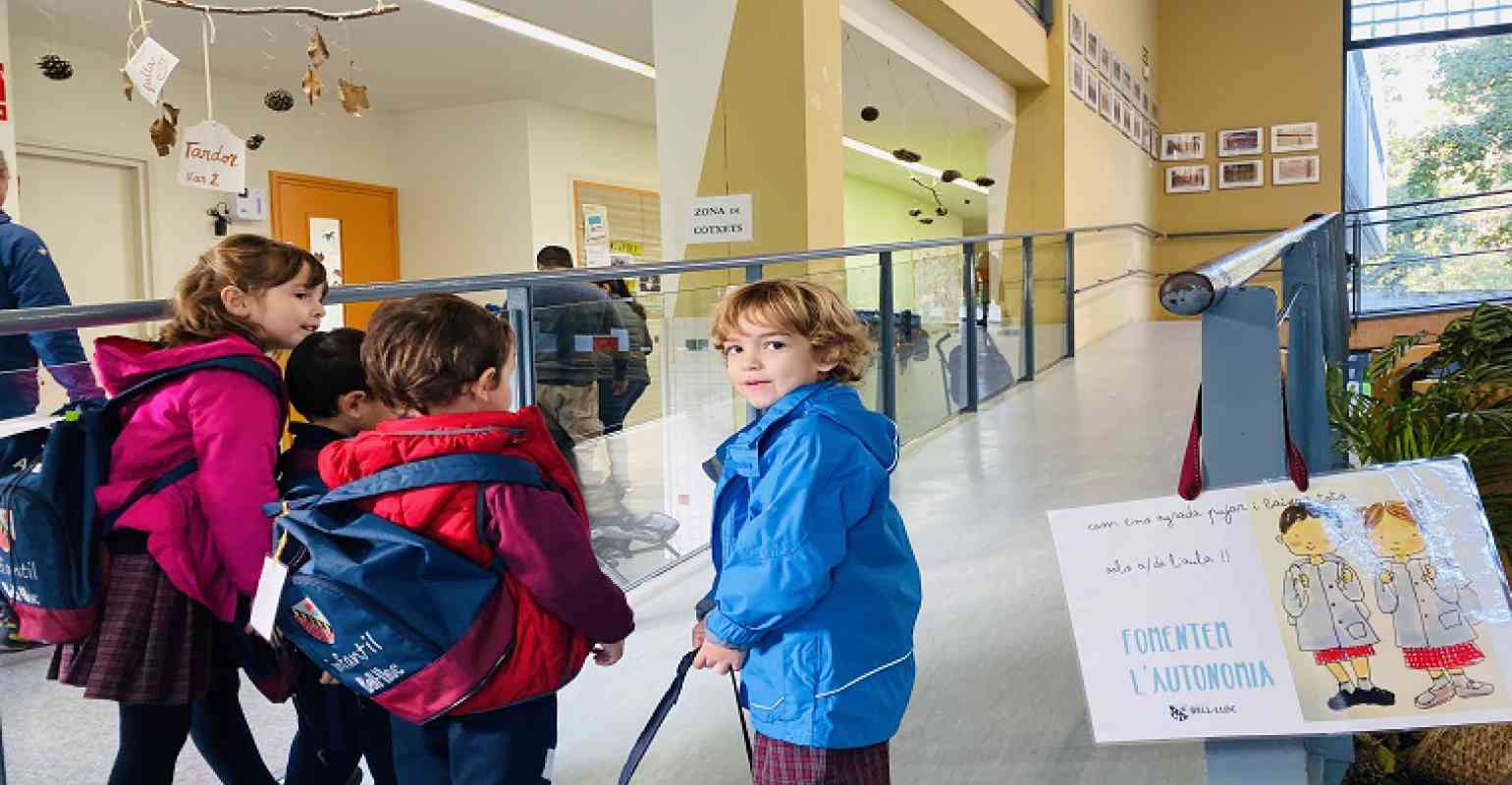 Every day more autonomous
7 November, 2019
Every morning when we wake up we start to make decisions. These decisions make us choose. We are choosing every single day and we don't realize. This week or students of P-3, P-4 and P-5 have gone up the ramp from the hall to their classrooms in an autonomous way. We want to congratulate you because we realize that you have worked the value of self-autonomy at home.
Promoting self-autonomy has many benefits for our students: they go alone to their class, they go alone after saying goodbye to their parents, they bring the schoolbag by their selves, and they take off their jacket and put the schoolbag in their hook. These habits, apart from promoting the self-autonomy, they increase their capacity to reach things for their own. It increases their self-concept and their security, two basic concepts to know how to learn.
At school we also work on how to make decisions, we work on curricular and VESS activities that help children to think about how to solve problems for their selves.
We believe that the best thing to stimulate the self-autonomy in early years is letting them do all they can do.
In Bell-lloc Infantil school, the discovery of the environment and the person are two main topics that or Educational Curriculum talks about and we worked them at the beginning of the day.
Thanks for understanding and working together with school.