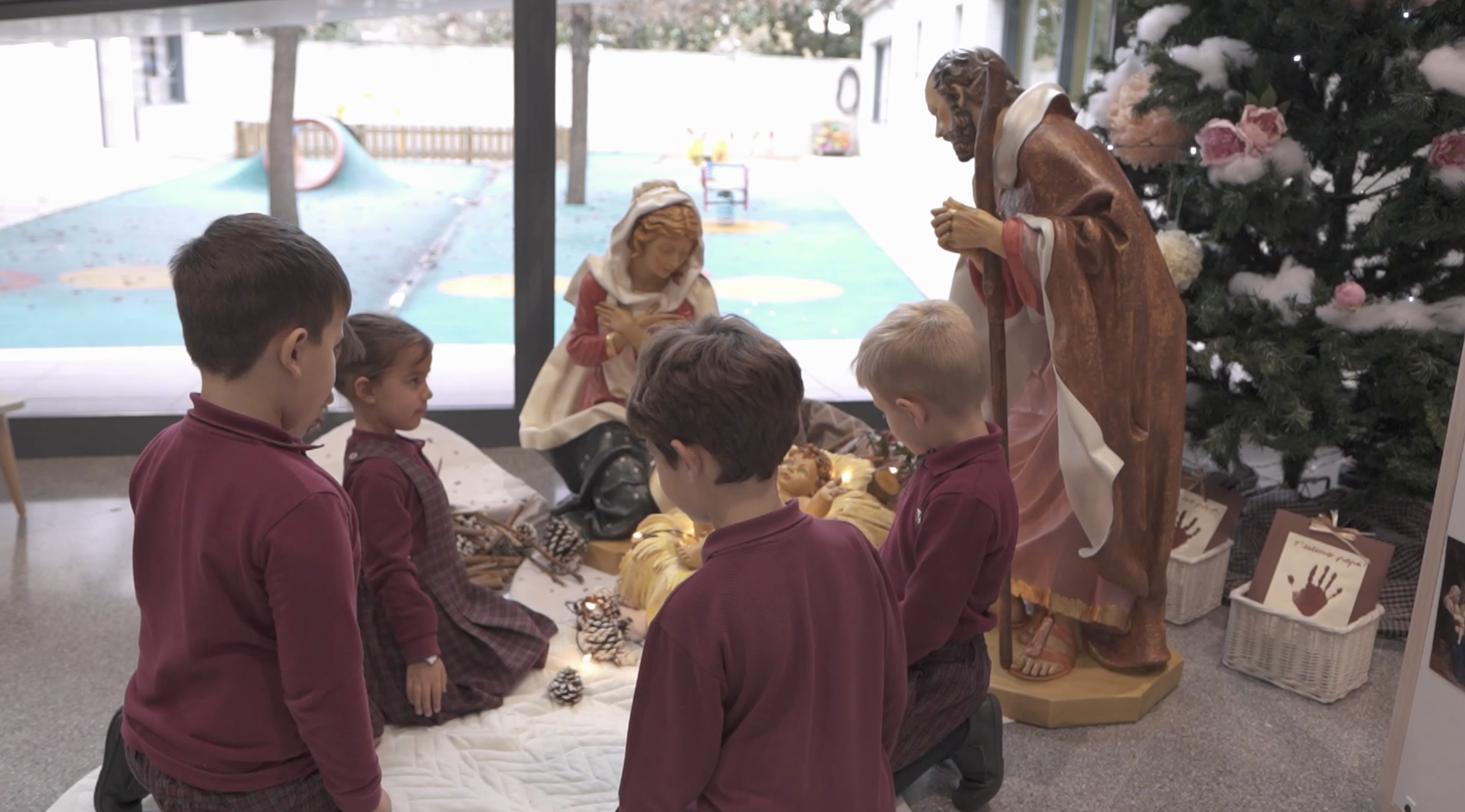 The Name of Christmas by Frank Bayer
22 December, 2020
The children and staff of Bell-lloc Infantil wish you a Merry Christmas.
In a known and perfect setting for our students, we want to convey the best wishes for everybody.
The children, with their innocence, serenity and goodness of heart, send us this story written by Frank Bayer, teacher and father of Bell-lloc Infantil.
It is a challenge and a merit to record the video, taking into account the protocols, responsibility and other aspects of the current situation.
The production was a real teamwork: teachers, administrative and secretarial staff and, of course, our students!
It was a great joy to record it and now, it's an enormous pleasure to share it.
We hope you like it!