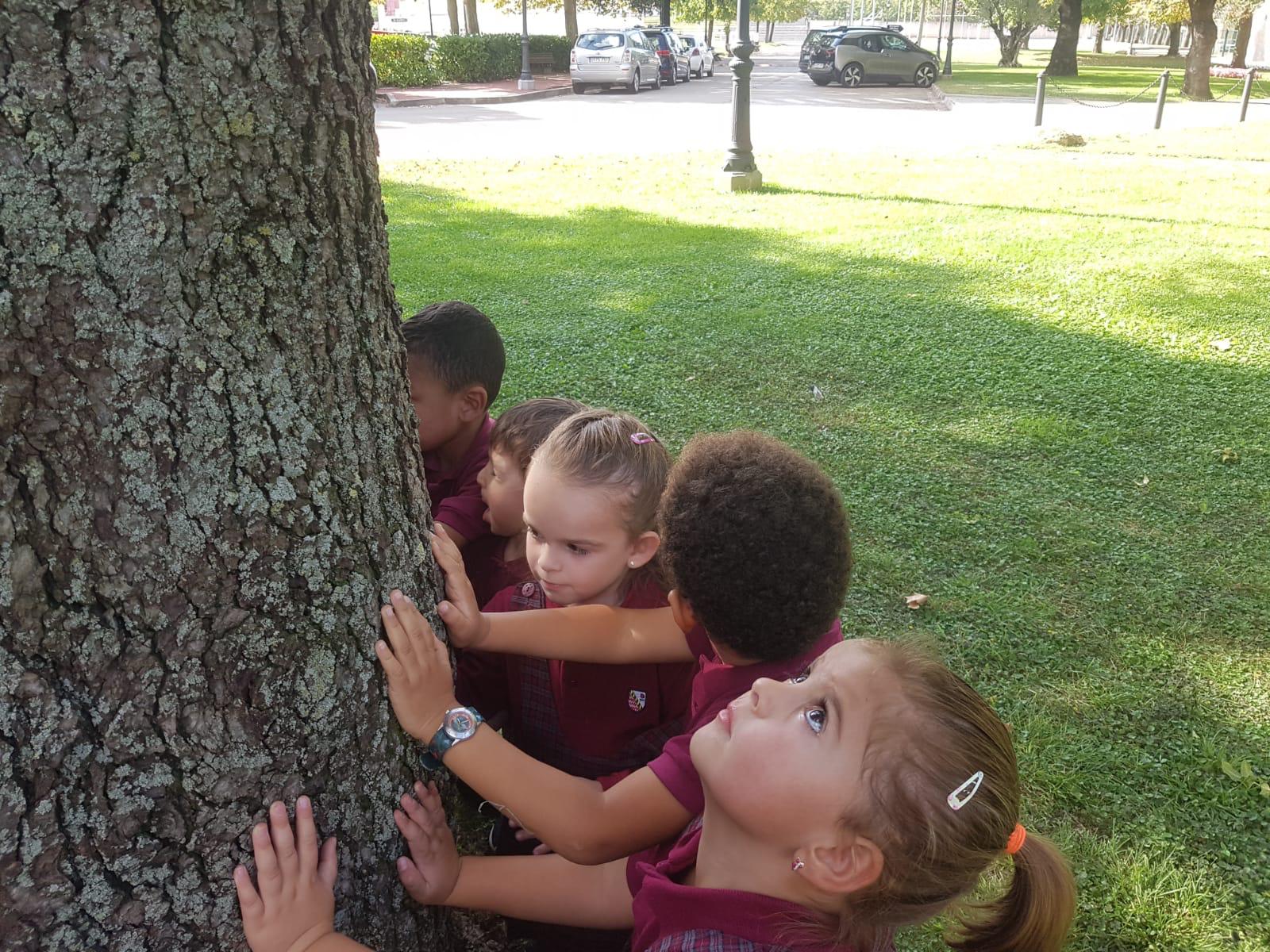 The walk, a promoter of creative environments, freedom and learning.
23 October, 2020
The educational walk is a creative activity that promotes freedom and provides a channel for learning through the different areas of knowledge: verbal language, mathematics, self-discovery and connection with the natural environment.
For one hour a week, the P3, P4 and P5 students of Bell-lloc Infantil go for a walk around the gardens and natural surroundings of the school. The Kindergarten children go on the Science Walk almost every day.
The walk is programmed on the basis of the objectives and contents that we want to work on during the journey, or the concepts that we may work on in class during the following weeks or months to address long-term objectives.
For example, if the objective is "To discover the colours of the autumn", the teacher and the specialist teacher who guides the walk will help the students focus on this objective. Teachers ask them different questions and describe the environment during the walk.
Children at an early age learn from the "movement". For that reason, the walk represents a pedagogic tool and it integrates subjective and objective elements in a relational and structural way.
Also, the walk is a way of connecting to reality. Teachers try to create playful and open spaces to help the students to be opened to the environment.  We promote personal and group projects to help them build their own world. The pedagogical walk promotes self-affirmation and helps them develop their personalities in this complex world of environmental relations.