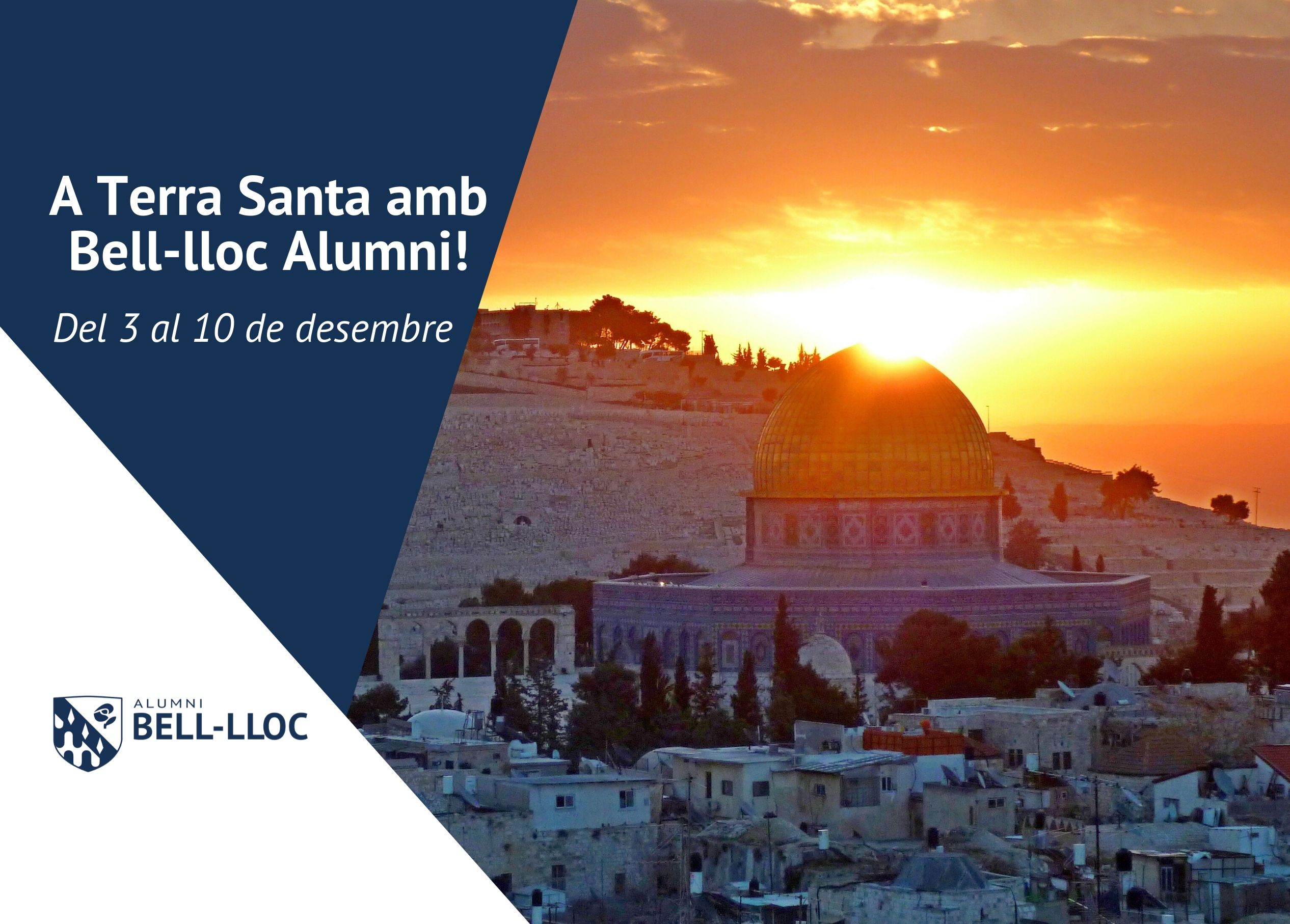 Visit to the Holy Land with Bell-lloc Alumni
19 February, 2020
Bell-lloc Alumni organizes a pilgrimage to the Holy Land aimed at the former students of the school, their families and friends. The pilgrimage itinerary will cover the most relevant stages of the Sacred History and the life of Jesus. Places are limited.
The stay includes a visit to emblematic places such as: Mount Carmel, the Basilica of the Annunciation of Nazareth, the Sea of Galilee, the Mount of Beatitudes, the Church of the Primate of Peter, Mount Tabort, the Dead Sea, the Mount of Olives, Bethlehem and the Holy Sepulcher, among others.
Therefore, we will tread on places where Jesus was present. We will celebrate our faith and hear and understand the story of salvation better in biblical narratives.
Important data
Date of the trip: December 3 to 10, 2020
Places: 45 people
Contacts: