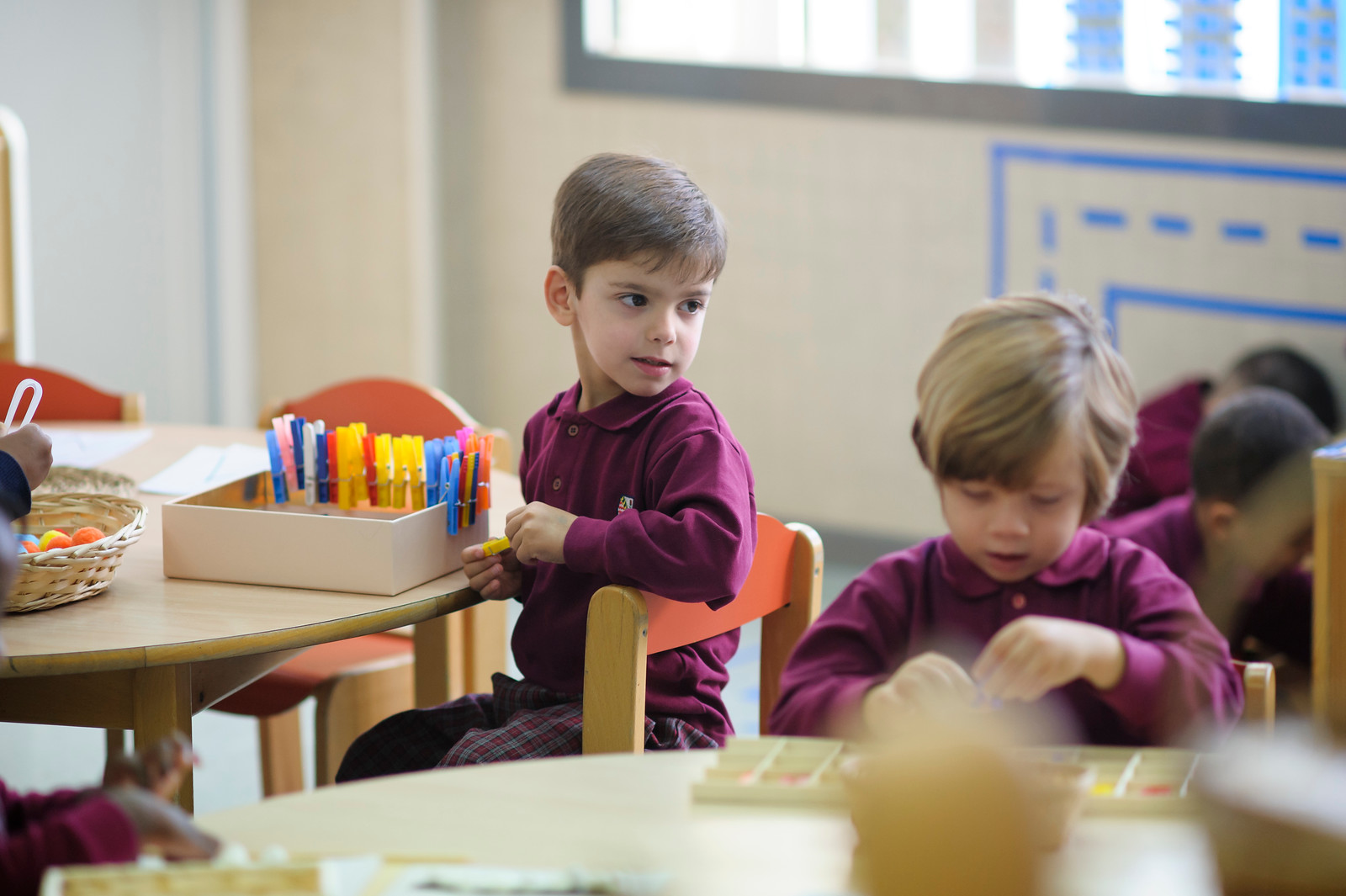 Working corners, also at home.
20 April, 2020
In Bell-lloc, our classrooms are divided into different corners.
The working corners allow the teacher to have a personalized attention and adapt the four areas of knowledge to each student.
We would like to invite you to prepare these corners at home during this time of confinement.
We understand that it is necessary to have time and places where the children can work autonomously so that you can continue with your telework or with the other tasks that your family and home require. Also, that if you have more than one child, they also need their own space. Working in different corners allows them to play/work autonomously with different materials adapted for the educational stages related to different areas.
We suggest 4 corners:
A maths corner: you can have games to work on maths problems, a dice and similar objects that they can use to count and some maths boxes to add and subtract.
A reading and writing corner: with letters to compose words, bits to read, stories, pencils, paper …
An artistic corner: with scissors, paper, paints, markers, plasticine, creative elements …
A corner to improve fine motor skills: you can have a tray with chickpeas and tweezers to take and place them in other containers, buttons with big holes and wool for threading …
In the Google Sites you will find more pictures of activities related to the working corners. We also recommend you to check the Instagram GI of @bellllocinfantil where we have shared these corners many times, as it can be useful for you.
As we have stated before, this is just an invitation to facilitate your children's work at home and promote their autonomy.
We share this information because we think it might be helpful for you and especially for your children to keep growing.