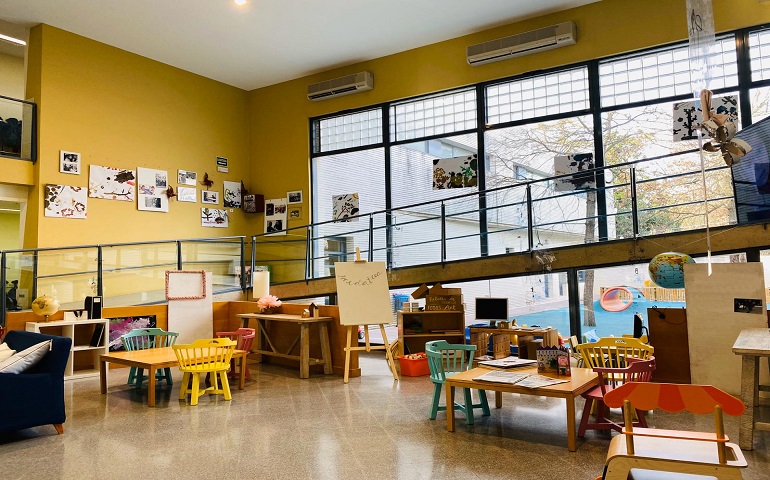 A Media Library in the Hall
5 March, 2020
Listening, watching, reading stories and browsing magazines are some of the skills that we will be working on in the next few weeks in our media library.
Until now, we have been able to enjoy in the hall the symbolic game related to the airport where we have recreated the interior of an airplane, the security control, the travel agency, etc … Now we are going to discover the world of communication: we will explore the world of news, information, audiovisual media and social networks. That's why in the next few days, the hall will become a media library. It will be useful for achieving the following objectives with our students: discovering the first letters, awakening curiosity for writing, connecting with the discovery of the environment, familiarizing ourselves with the media… The learning space created in the hall allows families to be linked to their children's education.
For "work-playing" we will use as material various magazines, newspapers, stories, computers, audiovisual material, old typewriters, keyboards, brochures … One of the projects that we will launch with the media library is to make a catalogue of the paintings we created with artist Joan Mateu when he visited the school.