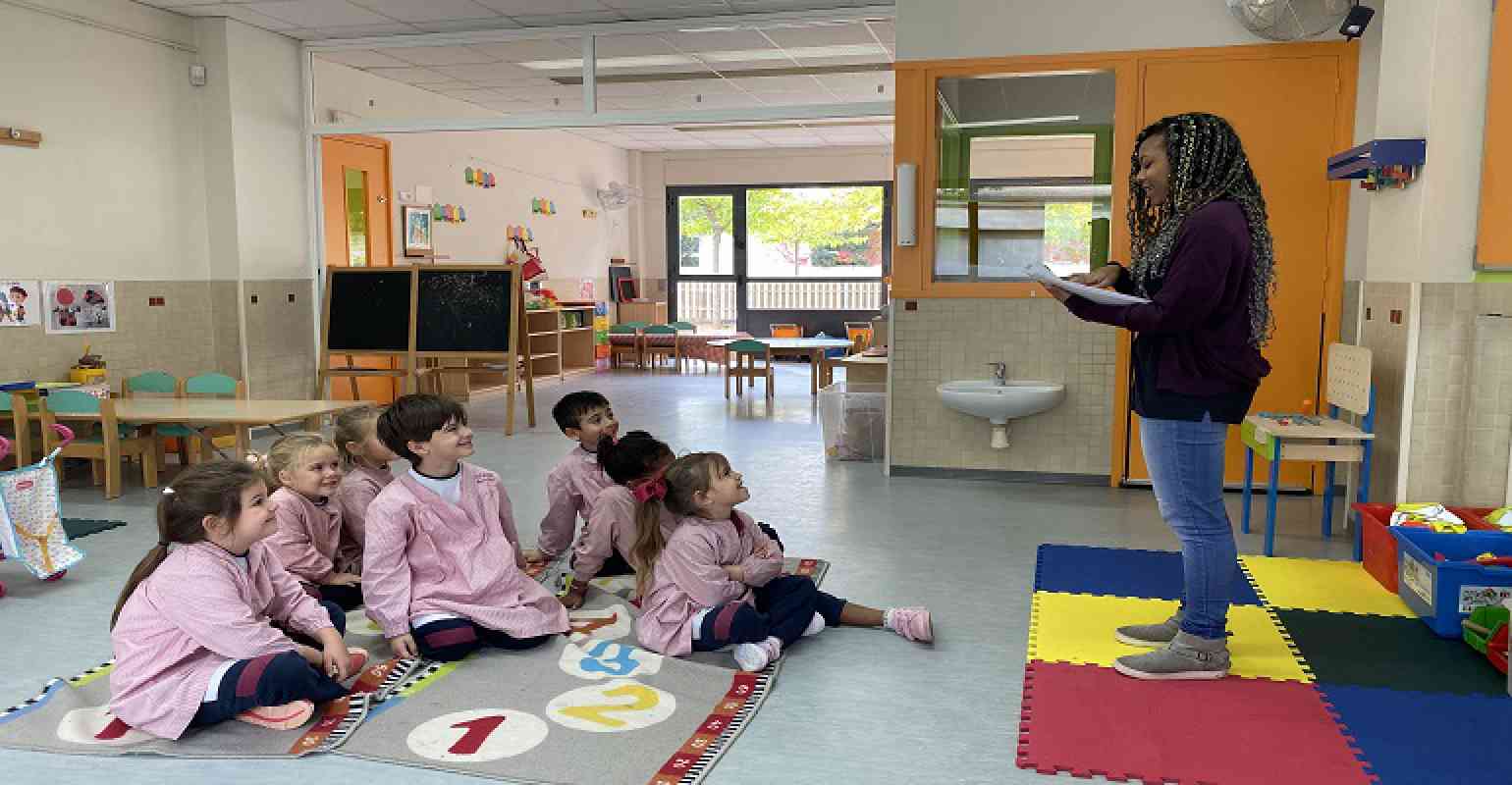 English at Bell-lloc Infantil
14 November, 2019
We know the importance that English has in the area of communication and language. Today it is fundamental to learn a foreign language to be able to adapt to the society we live in. It is for this reason that our students need to develop the capacity of the speaking in another language. They work, play, experiment, manipulate and coexist with the English language for 7 hours a week.
During these 7 hours, the boys and girls work with different teachers. Two of the professionals in the English Department are native; Miss Renée comes from the United States and Miss Emma comes from Northern Ireland. The work that they are doing is very important for our students because they reinforce oral communication through the Speaking Corner and Roleplay and they reinforce the work with Storytelling.
We know that the Play is a natural and voluntary activity that provides satisfaction and it improves children's development: affective, intellectual, creative and social.
In the Roleplay class, our conversation teachers carry out a symbolic game with reduced groups where they can create communicative situations. We have different environments: building blocks, art and creativity, animals, rooms of the house, food…
We think that it is fundamental to play the symbolic game in the Roleplay class where the English language is used in different corners. What we we try to do in the Roleplay class is that the students, in the the game situations, use some grammatical structures and specific vocabulary in English.