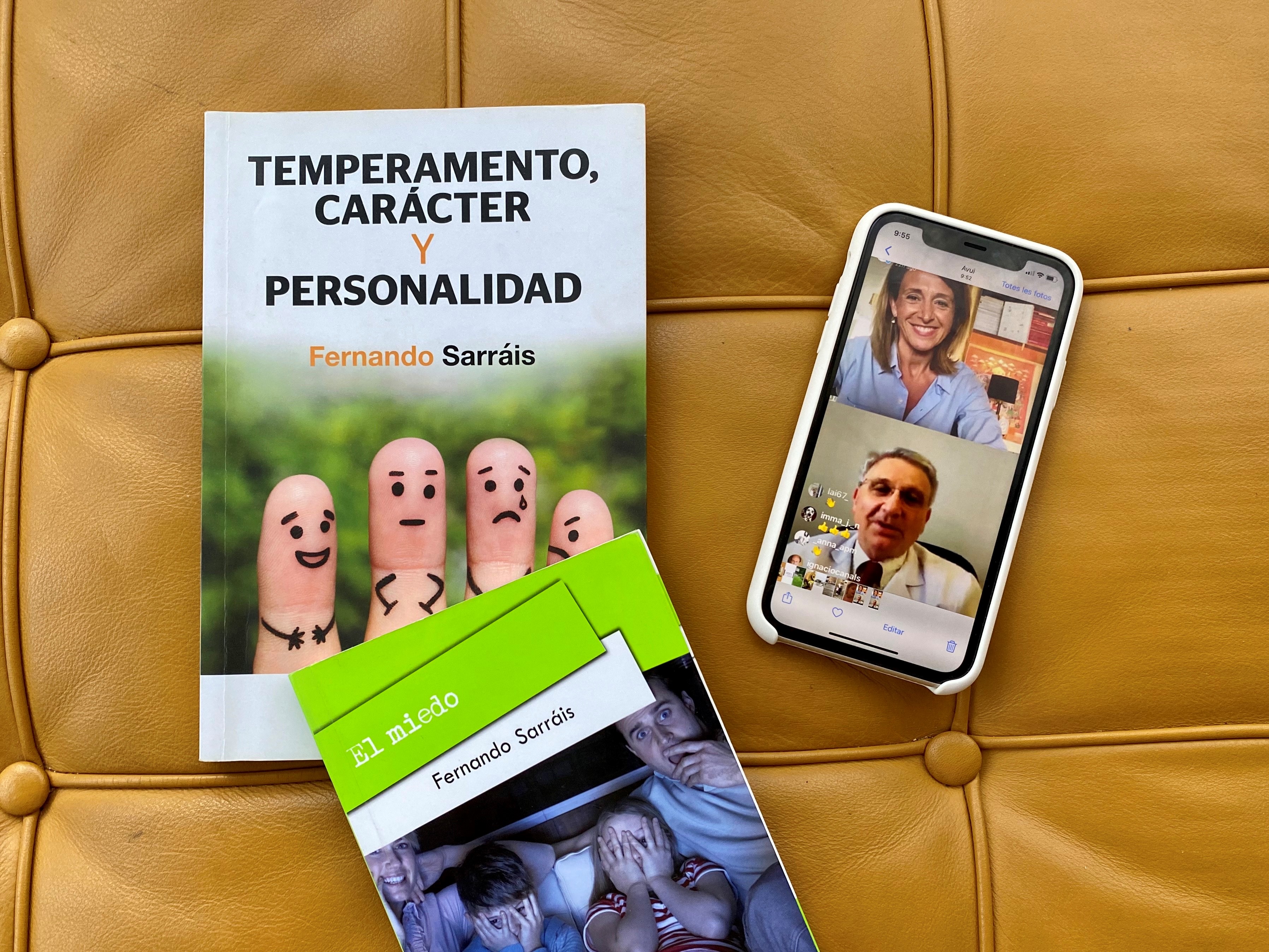 People "specialist in doing good"
12 May, 2020
Circumstances have not allowed us to hold the parent meetings and training courses that we had planned for the school families.
Like everyone else, we have had to reinvent ourselves and take advantage of the audiovisual media and social networks to be able to offer a little training.
The surgeon and psychiatrist Fernando Sarráis told us on Instagram's LIVE (@bellllocinfantil), about how could we continue to be happy in times of confinement and on the aftermath.
He recommended good humor as a tool in many circumstances, including this one. Good humor brings joy and that is an antidote for sadness.
He talked about how to stop negative thoughts. Emphasis should be placed on the need to live in the moment.
He spoke about compulsive shopping as in the case of toilet paper, flour, beer…  It is now believed that these products will bring us happiness and prevent future suffering.
A very good psychological recipe for improving emotional relationships is to minimize conflicts (internal and external) and maximize complicity.
He motivated us to become "specialists in doing good", trying to help as much as we can, trying to make people feel good. We should say "I love you and I hope to see you very soon".
As a conclusion, he recommended us to focus on five aspects:
– A focus on the Here and Now: to learn to appreciate small things in life, ordinary things can be truly extraordinary.
– If I have to do something, I do it! "Do not put off till tomorrow what you can do today".
– Work: It helps us to fulfil ourselves, to feel good and with our work we also help others.
– To accept suffering.
– To keep order: one thing after the other. If I take something, I'll put it back in its place. Order in a material sense contributes to our inner order and things are really not as complicated as we usually make them out to be.
He also wrote various books. The last one is "Thirty tips for living a happy life".
Thank you for sharing this event with us or watching it on a delayed basis.