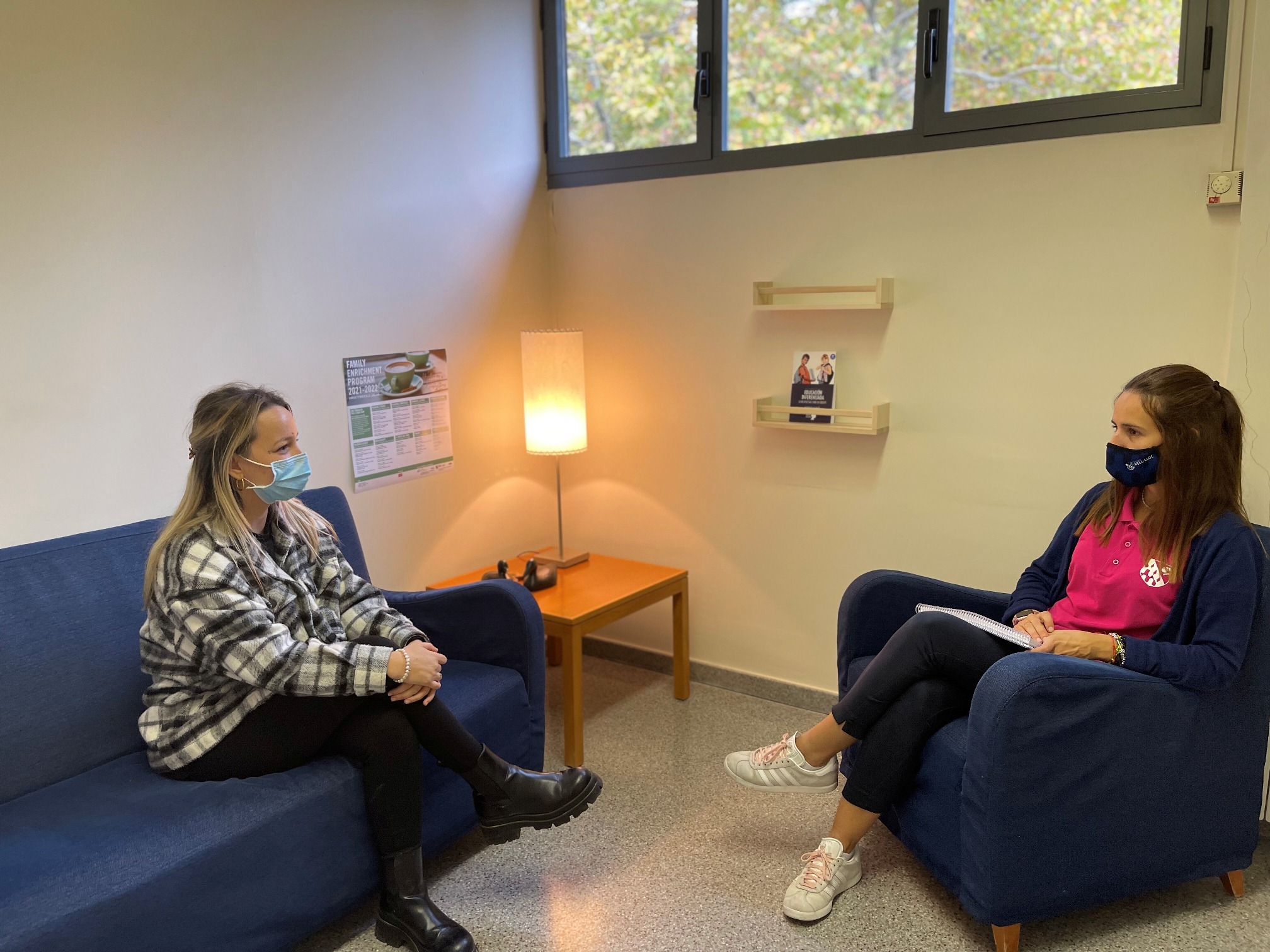 The personal interview with the tutor
4 November, 2021
The personal interview with your child's tutor is an important guidance for families. During the meeting, all dimensions of the child can be discussed: physical, transcendental, social, emotional and intellectual.
In addition, it's very important to take into account sensory and motor development, which is particularly evident in speech development.
The great acquisition is the process of reading and writing. The knowledge and use of symbols to correctly interpret messages is the most fundamental objective of this new learning. However, we cannot forget their motivation during this process.
Language acquisition is now complete in structure and form, and they can express correct and complete sentences, including subordinate ones.
Once the child is able to mentally represent real images, he/she can at the same time develop creative imagination, manipulating and using representations of images already assimilated.
The child's thinking is egocentric and doesn't have the reasoning capacity to distinguish between his or her subjective thinking and the objective world. He/she tends to confuse physical change with psychological motivation. For this reason, the child still has intellectual unconsciousness and gives life to all inanimate things. There is still no maturity in his verbal speech and mastery of grammar and language.
Talking about the development of verbal language in the early years should be one of the aspects to be discussed with the tutor in every personal interview during the second cycle of early childhood education.
Other topics such as learning other languages, order, obedience, sincerity, fairness, cooperation, children's play, etc., are also part of this delicate period.
During the personal interview it is important to highlight strengths such as imagination, children's play, what their work is like in class, acceptance of the help they need, reasoned conversation, and talking about family and new friends. Once we have discussed the strengths, we can focus on the weaknesses: urinary incontinence, irregular behaviour in games and activities, sharing of responsibilities, lack of concentration, difficulty in accepting jokes, mood swings, little lies…
We encourage you to make an appointment for a personal interview with the tutor and focus on the goals and challenges of the new academic year.